Lithuanian repatriates joined in for celebrations of 16 February, Lithuania's independence day, in Vilnius. Members of the NGO "Sugrįžus", founded by former expatriates who have returned to Lithuania, held a gathering by Gediminas Castle on Monday afternoon, sporting flags of Lithuania as well as the countries that were formerly their homes.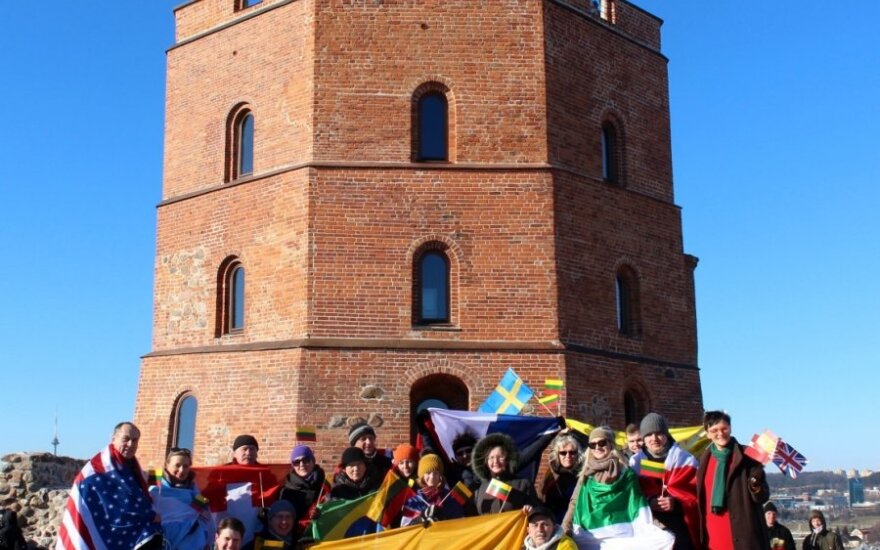 "With this symbolic action, the organization [...] drew the society's attention to the fact that Lithuanians do return to live in Lithuania after gaining experience in different places around the globe," the organization said in a press release. "The repatriates join everyone else in building a future for themselves and their country and celebrating one of the most important dates for the Lithuanian state, 16 February."
"Sugrįžus" is a non-governmental organization of former Lithuanian expatriates who have chosen to return to Lithuania. It was founded in 2007 and works to promote repatriation and cooperation between the Lithuanian society and expatriate communities.