aA
During a dinner on Monday at the Prunskis Residence, topics discussed were support of the ambitious and important library project at the Jesuit high school in Vilnius, Lithuania, which is consistently ranked one of the top three high schools in Lithuania and has placed its graduates in top universities of the world, including the Ivy League.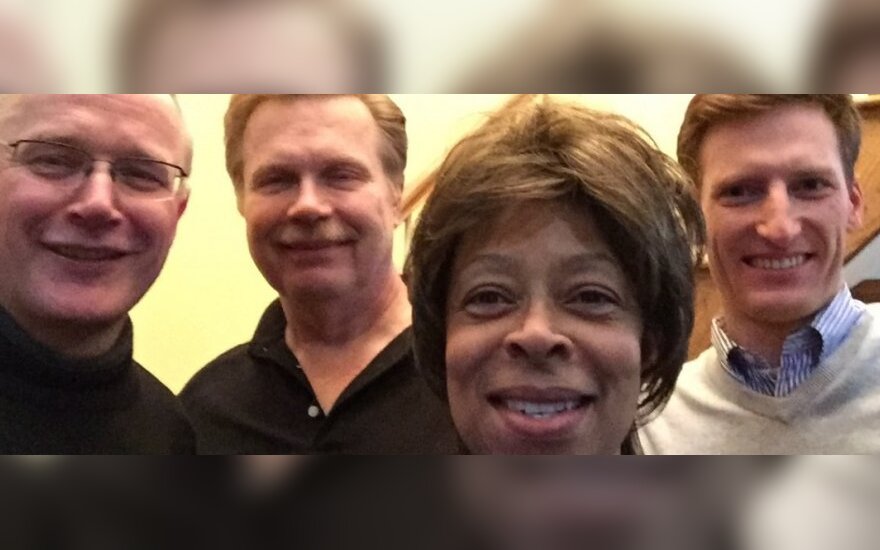 The discussion involved Father Gintaras Vitkus S.J. Provincial of the Jesuit Order of Lithuania, Hon. Consul J. Prunskis MD, Terri Prunskis MD, and Grazvydas Bareisis Director of Philanthropy Development of the Jesuits of Lithuania.
Also discussions took place regarding involvement of the Lithuanian Foundation in the project. President of the Lithuanian Foundation Marius Kasniunas was on speakerphone for the discussions.
Other discussed topics included: philanthropic issues and difficulties encountered by charitable organizations with the new US tax laws, discussions about healthcare in Lithuania and a reception planned to be held at the Jesuit compound in Old Town Vilnius this July for the elected members of the World Lithuanian Community Parliament (Seimas).
Sekite svarbiausias naujienas socialiniuose tinkluose!