aA
Well-know Lithuanian businessman in emigration and public figure Juozas Kazickas has passed away at the age of 96, the secretary of ex-Lithuanian President Valdas Adamkus has confirmed to BNS.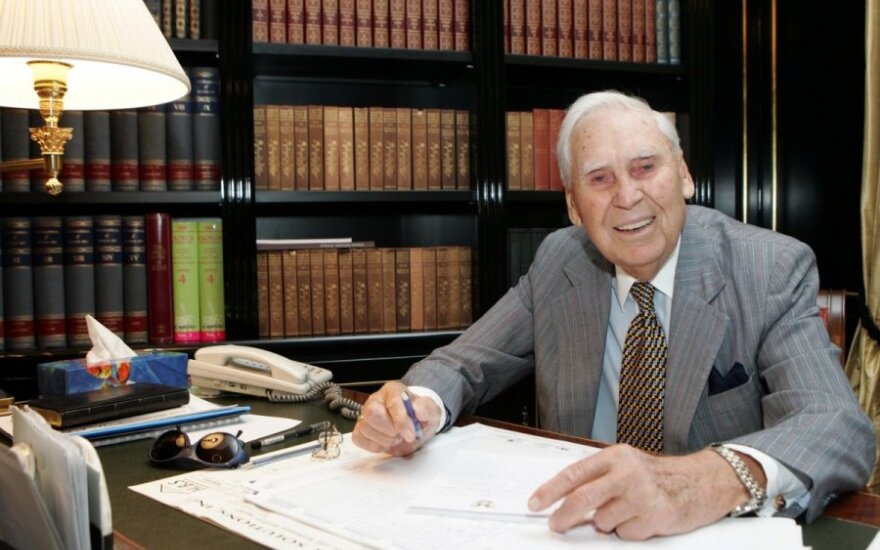 Kazickas was born in Russia's Saratov Oblast in 1918. His parents returned to Lithuania four years later. During the war, he moved to Germany and subsequently to the United States in 1947 were he started a business. While living abroad, Kaziskas raised the issue of Lithuania's independence and supported organizations of Lithuanian émigrés.
After Lithuania's independence, Kazickas organized visits of executives of American financial funds, meetings of Lithuanian leaders and politicians with Westerns leaders, provided consultations to Lithuanian leaders.
In 1991, Kazickas established private-capital telecommunication company Litcom, the first of its kind in the Baltic states, which was later renamed into Omnitel. He founded a charity fund in 1999 and was one of the founders of the fund supporting the restoration of the Palace of the Grand Dukes of Lithuania.
Naujienų agentūros BNS informaciją skelbti, cituoti ar kitaip atgaminti visuomenės informavimo priemonėse bei interneto tinklalapiuose be raštiško UAB "BNS" sutikimo neleidžiama.