The Lithuanian community is celebrating the holidays with a crib and manger Nativity display that Lithuanian artist Mumgaudytė, with the help of children from the Belgian-Lithuanian community, erected in the Cathedral of St. Michael and St. Gudula in Brussels.
On 13 December, the staff of the Lithuanian Embassy in Belgium, together with a priest from the Lithuanian community, a representative from the Brussels Cathedral, the chairman of the Lithuanian community, and all the active Lithuanians living in Brussels, met to admire the children's handiwork.
The multicultural exhibition of Nativity scenes at the cathedral will be open until Sunday, 3 January 2016.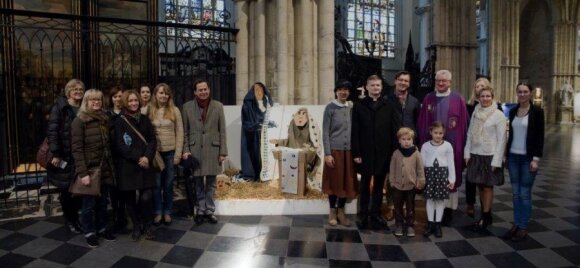 © Lithuanian embassy in Brussels