A recent visit to Lithuania by US Secretary of the Air Force Deborah Lee James, during which the Americans pledged to support the formation of a regional air defence architecture by deploying air defence elements in the region for training, underscores Washington's commitments to Baltic defence, DELFI reports.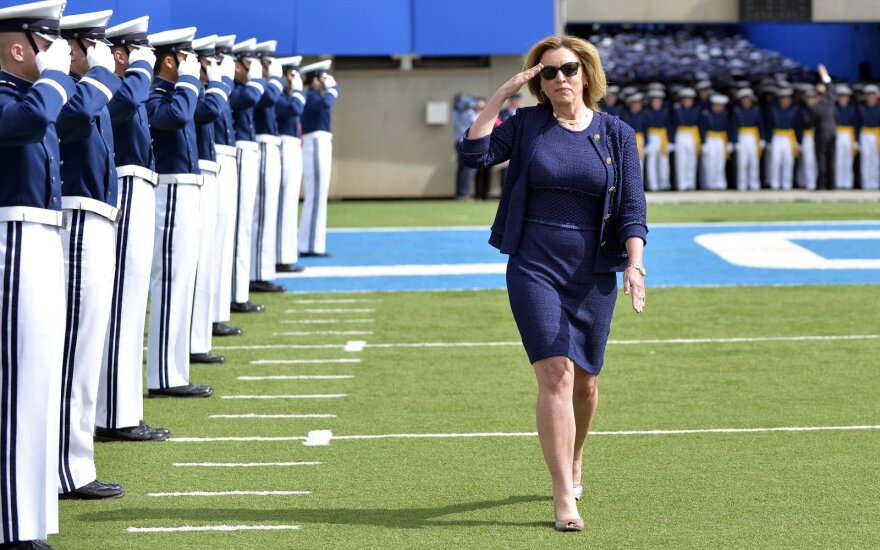 Lithuania has decided to start negotiations with the government of Norway on the possible acquisition of the medium-range air defence systems NASAMS. The Norwegian air defence system uses American missiles AIM-120 AMRAAM, but the US Congress has to authorize their export.
The Congress is expected to give the green light, DELFI reports. Moreover, Lee James has said that the Americans are ready to help even more, especially in sharing skills, knowledge and experience with Lithuanians.
"I have talked to the Lithuanian Minister and the Vice-Minister of National Defence and the Air Force commander about the overall security situation, about what is happening in Kaliningrad, we talked about the NATO air policing mission, the possibility for cooperation in air defence in the area as well as on the development of infrastructure of the Lithuanian Air Force Aviation Base in Šiauliai," said Lee James said in an interview to DELFI.