aA
US President Donald Trump says he might discuss American troops' training in the Baltic states during his meeting with Russian President Vladimir Putin on Monday.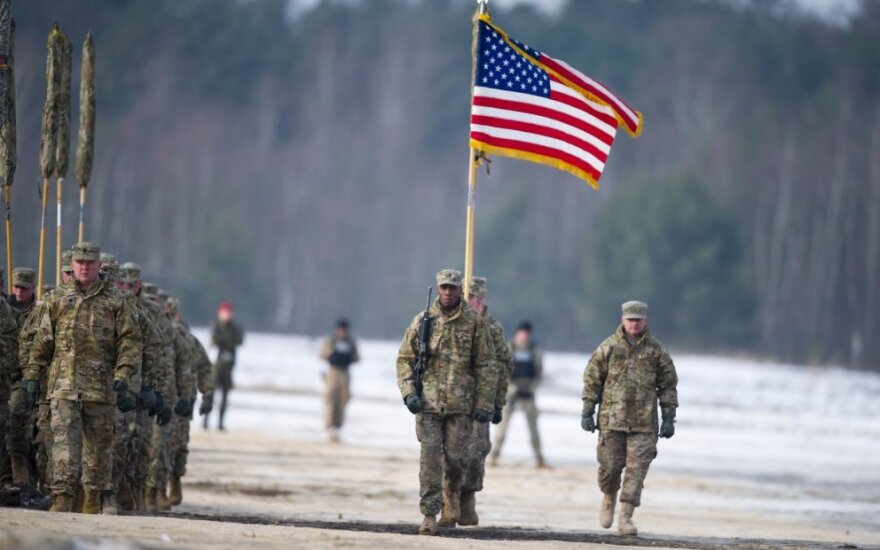 "Well, perhaps we will talk about that," Trump said on Thursday, asked whether he would consider halting military training in the Baltic states if Putin asked for it.
Currently attending a NATO summit in Brussels, the American president also said he would discuss arm control treaties and many other issues during his meeting with the Russian counterpart.
Lithuanian President Dalia Grybauskaitė on Wednesday expressed her concern over the upcoming meeting of Trump and Putin.
"We are always concerned. We know who Putin is. We know who our neighbor is and what we can expect. That is why we taking this meeting and its possible results very seriously," the president told reporters.
Grybauskaite likened the US-Russia summit in Helsinki, scheduled to take place on Monday, to Trump's "controversial" talks with North Korean leader Kim Jong Un.
After this meeting in June, Trump suddenly halted the American army's joint training with South Korea after North Korea committed to "complete denuclearization of the Korean Peninsula".
Critics say the declaration lacks contents and specifics, and some see it as a warning that Trump might also make unexpected concession to Russia as well regarding the US forces in Eastern Europe.
It is prohibited to copy and republish the text of this publication without a written permission from UAB "BNS".