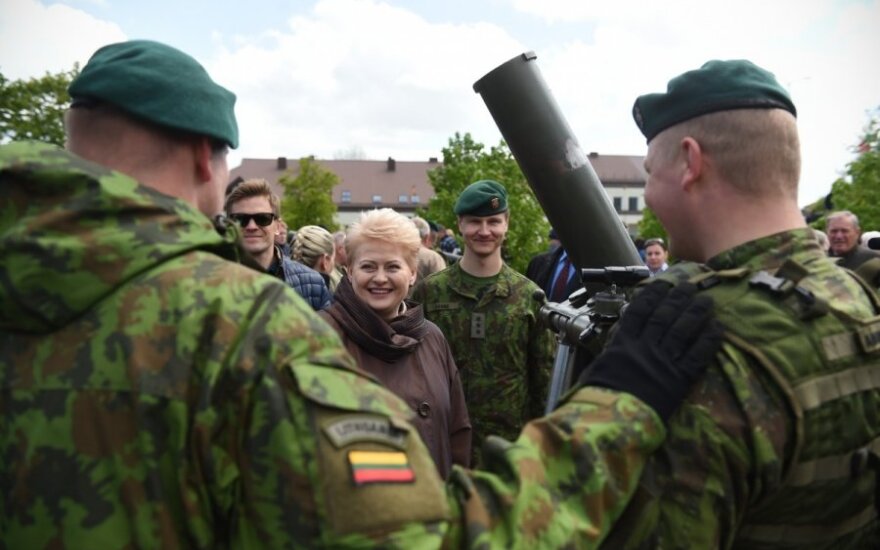 Congratulating soldiers, inhabitants and guests of Marijampolė, the president emphasised that modern and growing Armed Forces is an accomplishment of independent Lithuania.
According to Grybauskaitė strong military is the basis of secure, respectable and proud Lithuania. The president said that support for NATO allies was crucial when the whole world was re-evaluating the cost of freedom and threats emerging against peace. The president added that active participation of allies and cooperation with Lithuanian soldiers showed a strong resolve to protect the Baltic States.
At the event the president viewed weapons and equipment of Lithuanian and NATO soldiers, including tanks Abrams, armoured transporters Pandur and infantry fighting vehicles Stryker and Boxer. The president also interacted with US, German, Portuguese, Norwegian and Italian soldiers deployed in Lithuania.

It is forbidden to copy the text of this publication without a written permission from ELTA.