aA
Consultations are currently in progress on settlement of the dispute between Orlen Lietuva, a concern operated by Poland's PKN Orlen, and Lietuvos Geležinkeliai (Lithuanian Railways, LG) after the European Commission imposed a large fine on the state-run railway company for removed tracks, Poland's Ambassador to Lithuania Urszula Doroszewska said.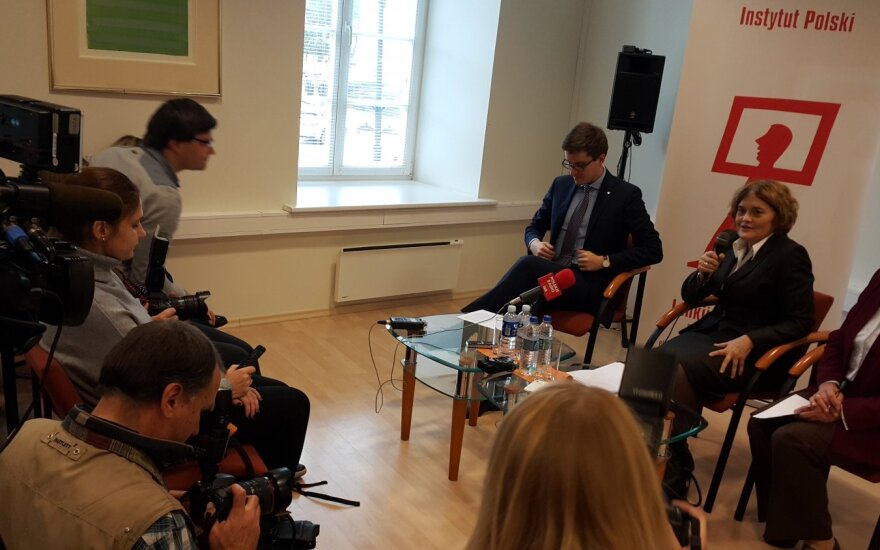 "Consultations are currently in progress on the matter," Doroszewska told a Vilnius news conference in response to a question from BNS whether she saw possibilities for a peaceful settlement or expected Orlen Lietuva's claims against Lietuvos Gelezinkeliai.
Last week, the European Commission imposed a 27.87-million-euro fine on Lietuvos Geležinkeliai for unlawfully limiting competition by dismantling a railway track from Mažeikiai, northern Lithuania, to the Latvian city of Renge in 2008. Brussels agreed with PKN Orlen's argumentation that this kept the Polish company from transporting freight on Latvian railways.
Lithuania's officials maintain the tracks were removed for safety reasons only, stressing that the decision did not have a major effect on freight flows.
It is prohibited to copy and republish the text of this publication without a written permission from UAB "BNS".