aA
A two-day Baltic Region Air Training Event (BRTE XX) is starting in the Baltic airspace on Tuesday, involving fighter jets from Belgium, Spain, Italy, Poland, Norway, Finland, Sweden and Germany.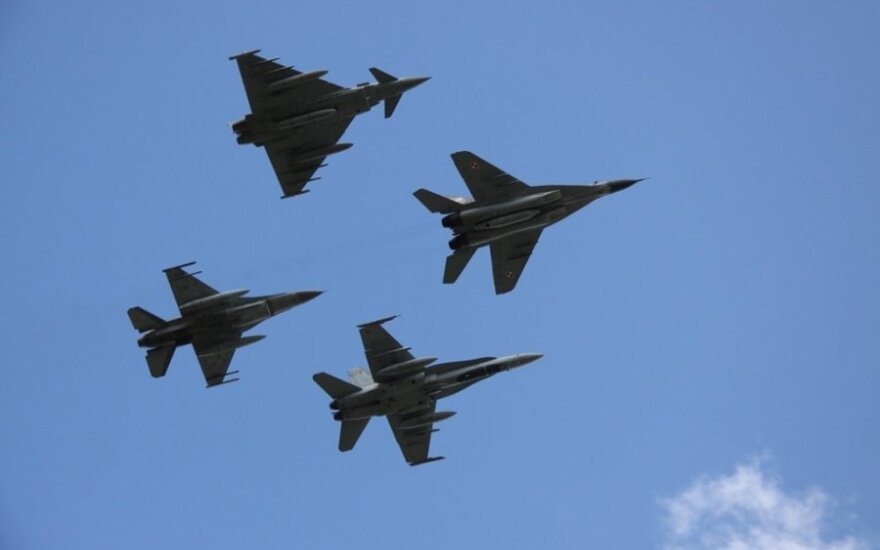 This time Latvia will be the main hosting nation of the training event.
German and US aircraft will be in charge of aerial refueling during the training event. Regional partners' multifunctional aircraft will be used to train forward air controllers at Latvia's Adazi Training Range. On Wednesday, a search and rescue operation will be simulated, involving a helicopter of the Latvian Air Force.
The Lithuanian Air Force will be represented by the Karmėlava-based Baltic Joint Command and Reporting Centre (CRC) which controls fighter jets taking part in the mission. The host nation support will be provided by the Lithuanian Air Force's Air Base in Šiauliai.
Three BRTEs are usually organized in the Baltic airspace every year.
The training events is organized by NATO's Allied Air Command Ramstein (Germany)and Joint Air Operations Centre in Uedem (Germany).
According to the Lithuanian Ministry of National Defense, the BRTE XX's goal is "to demonstrate NATO capabilities in ensuring security, allied solidarity and trust."
Naujienų agentūros BNS informaciją skelbti, cituoti ar kitaip atgaminti visuomenės informavimo priemonėse bei interneto tinklalapiuose be raštiško UAB "BNS" sutikimo neleidžiama.