aA
Hungarian fighter jets JAS-39 Gripen, stationed in Lithuania as part of NATO's Baltic air policing mission, were on Monday scrambled from Šiauliai to accompany a Russian reconnaissance plane.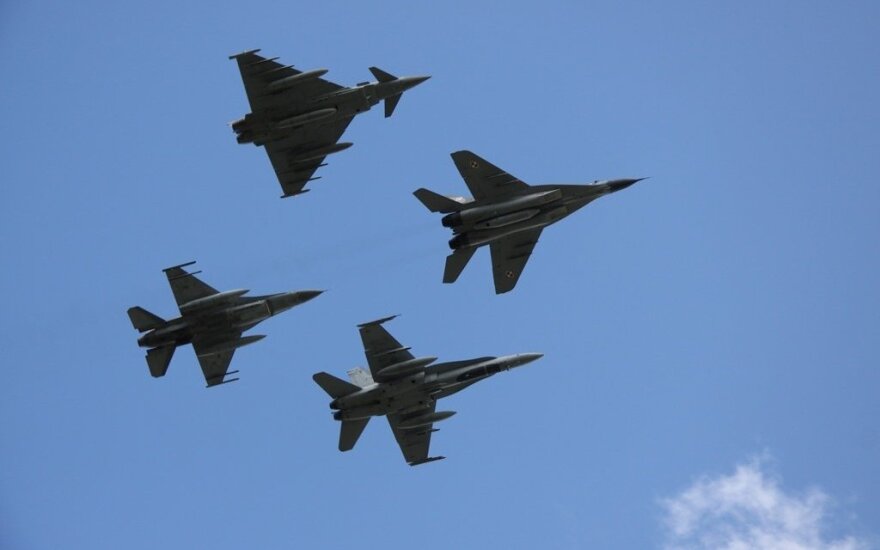 "One Il-20 was lying from mainland Russian to the region of Kaliningrad," Captain Donatas Suchockis, public relations officer at the Lithuanian army's Joint Staff, told BNS on Tuesday.
Based on the initial data, the Russian plane was flying without a pre-filled flight plan, with its onboard transponder switched off, but maintained radio communication with the flight control centre.
The NATO Baltic air policing mission is conducted from the aviation bases in Šiauliai, northern Lithuania, and Amari, Estonia. Four German Eurofighter Typhoons are stationed at the Estonian base.
It is prohibited to copy and republish the text of this publication without a written permission from UAB "BNS".