aA
Mid-range air defense systems will cost Lithuania 110 million euros, Defense Minister Raimundas Karoblis said on Thursday after signing a contract on the acquisition of Norwegian Advanced Surface to Air Missile Systems (NASAMS).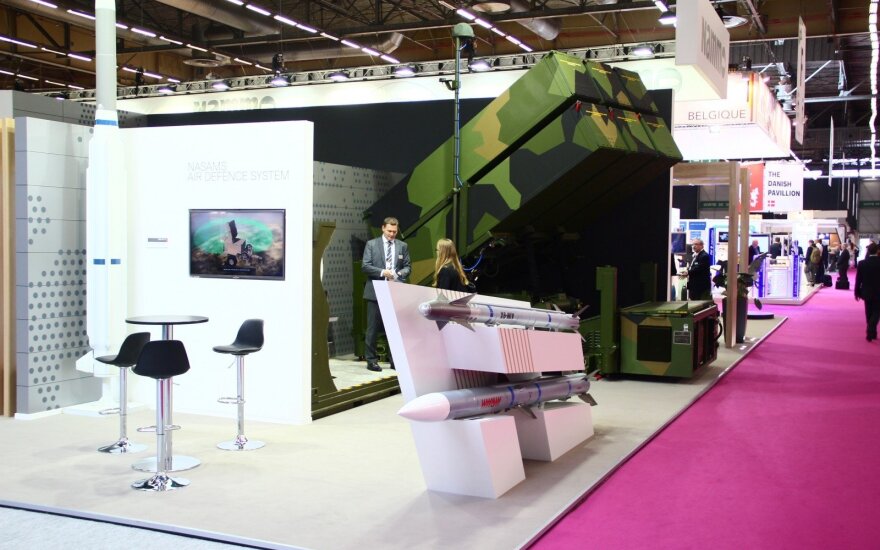 "The amount of the contract is 110 million euros. This is slightly less than initially planned," he said.
Officials would not disclose the exact number of systems to be purchased, but it is known that two air defense batteries will be equipped with these systems. This will prevent a so-called "no-fly zone" from being set up in Lithuania. The systems will be stationed in priority areas that will be established by the military command.
Air defense is one of the weakest spots in the Baltic states. Lithuania, Latvia and Estonia currently only have short-range anti-aircraft defense systems with a range of 3 to 5 kilometers.
The Norwegian missiles are capable of flying a few dozen kilometers and taking down targets at an altitude of 15 kilometers.
To ensure major projection of their airspace, the Baltic states should purchase a long-range defense system shield, such as Patriot missiles, in the third stage. The United States last summer for the first time deployed these missiles to Lithuania for drills. Lithuania's officials are also considering the possibility of the country's airspace being covered by the Patriot anti-missile systems that neighboring Poland plans to buy.
It is prohibited to copy and republish the text of this publication without a written permission from UAB "BNS".