aA
Lithuania's female chess grandmaster Viktorija Čmilytė-Nielsen will become a member of Lithuania's parliament to replace Liberal Remigijus Šimašius who was Sunday elected as Vilnius mayor.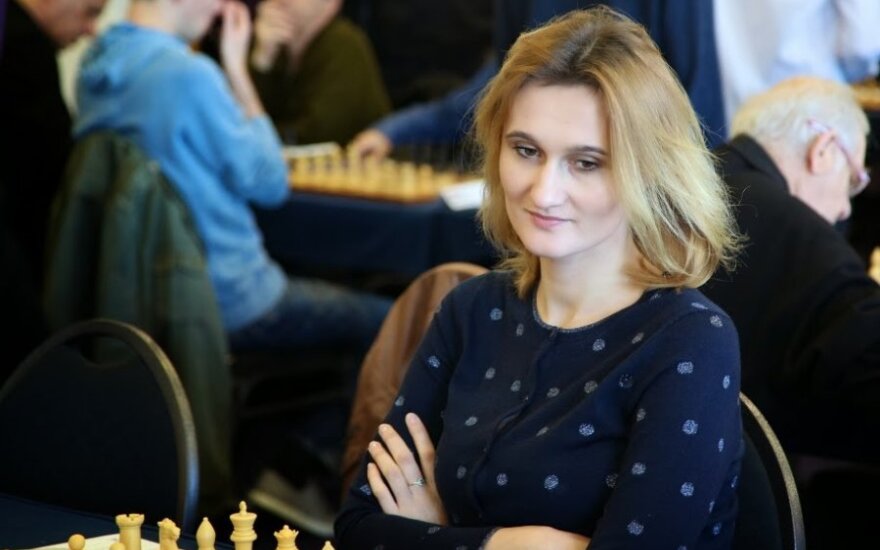 The party's executive secretary Raimondas Imbrasas has confirmed to BNS on Sunday that Čmilytė-Nielsen would work at the parliament and would not give up her mandate. In his words, she is currently at a chess tournament in Russia.
Čmilytė-Nielsen, 31, has won multiple Lithuanian titles and became the European champion in 2011.
She intended to run for the local governmental elections in Vilnius this year, however, was excluded from the list due to her residence registration in her native town in Šiauliai, northern Lithuania.
In 2011, Čmilytė-Nielsen was awarded the Cross of the Officer of the Order For Merits to Lithuania.
She is getting the mandate as the next person on the list of the Liberal Movement.
Naujienų agentūros BNS informaciją skelbti, cituoti ar kitaip atgaminti visuomenės informavimo priemonėse bei interneto tinklalapiuose be raštiško UAB "BNS" sutikimo neleidžiama.