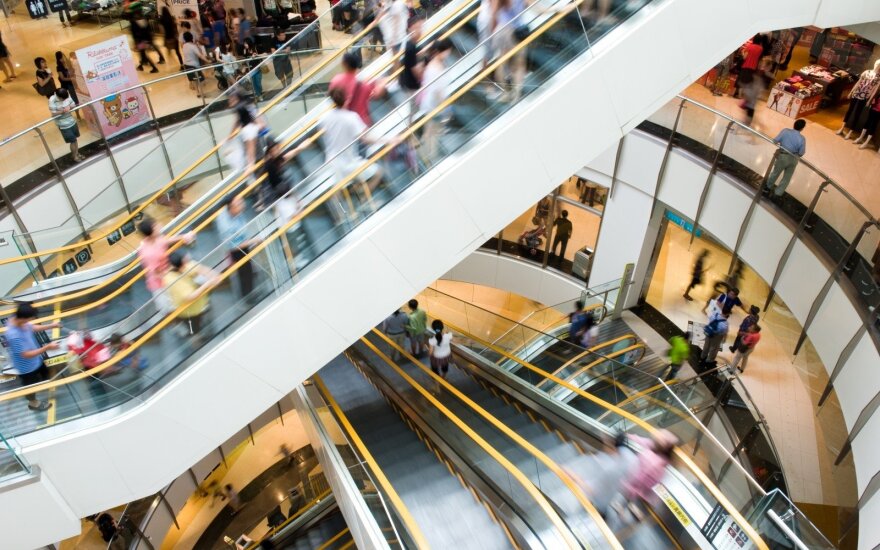 Summer is a low season for most Lithuanian shopping malls that report a drop of up to 20% in the number of shoppers. Some, however, manage to attract more buyers with special offers and sales.
The Akropolis shopping mall in Kaunas, Lithuania's second city, gets 15-20% fewer shoppers during summer months. The mall's manager Brigita Kuodytė tells VZ.lt that it has to do with good weather and people spending time outdoors rather than shopping.
Ozas shopping mall in Vilnius, too, reports a summer ebb. Its manager Inga Navickaitė says that the mall would lose about 12% of its visitors during the summer months of 2010-2012. In 2013-2015, the drop was only 6%.
Meanwhile Akropolis shopping malls in Vilnius and Klaipėda report a summer rise in customers. Dovilė Šiekštelytė-Batutienė, CEO of Akropolis LT, says that July and August are the busiest months for the two shopping malls, save for the Christmas period.
Klaipėda's Akropolis has seen the number of shoppers rise as much as 30%, she says.
Another Vilnius mall, Panorama, has also reported better than average results. The mall's manager Birutė Kalanovaitė says it served 6% more customers in April-June this year than during the same period in 2015.
"Promotions, especially sales, remain an effective way to attract more people," Kuodytė, manager of Akropolis Kaunas, tells VZ.lt. "Some clients purposefully wait for them and delay their planned shopping for this period."