aA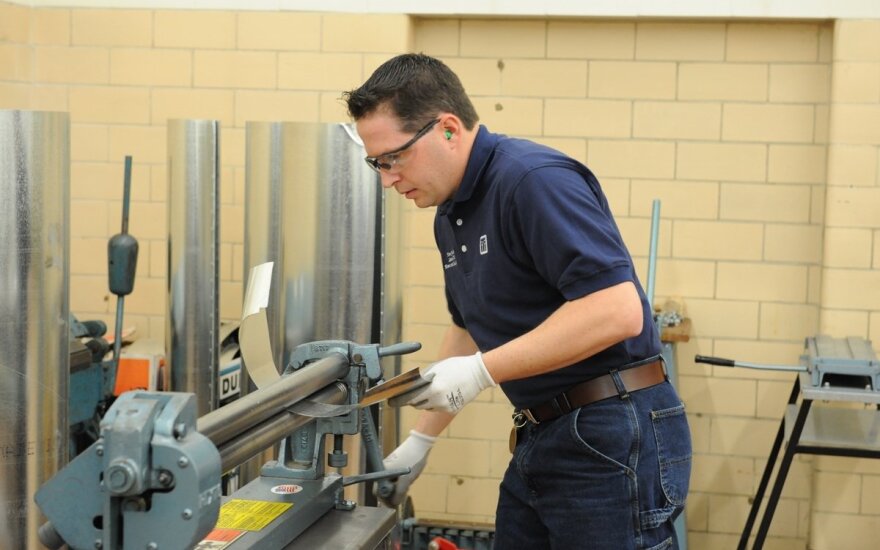 Danish-Lithuanian capital company Blue Ocean Robotics has developed a metal folding robot in Lithuania called Bendsai which could replace half a million metal folding machines in the world.
"Bendsai is unique in that it not only allows to automate metal bending process, but also helps maximize production flexibility - the robot is easily programmable so it is suitable for small run metal products as well," said the Blue Ocean Robotics Lithuania director Justinas Katkus.
"Robots allow avoid the monotonous work which is uninspiring and boring. Unlike people, robots will never be weary, they will always work effectively and efficiently," said the Blue Ocean Robotics Lithuania cofounder Thomas Solupajev - Ronlev.
The metal folding process automation robot will go on sale for €40,500.
A man working with the robot puts a part on the screen which is immediately scanned and the drawing of it appears on the screen of the device in a few seconds.
The engineer then inputs which places of the part need to be bent, the scheme is saved for later use and the robot starts its work.
It is planned that the company Blue Ocean Robotics will present their robot on the market next year, and pre-orders are already being accepted.
https://www.delfi.lt/mokslas/technologijos/lietuvoje-sukurtas-prietaisas-is-zmoniu-atims-nuobodu-darba.d?id=71686720