aA
European Commissioner Vytenis Povilas Andriukaitis became a sensation on Twitter when a picture of his reaction while Nigel Farage was talking in the European Parliament went viral.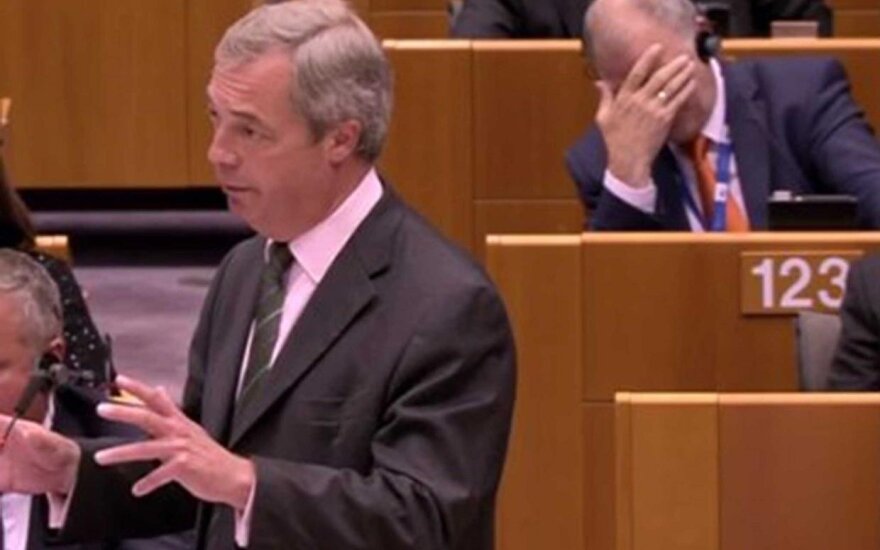 In Brussels at the European Parliament's extraordinary session to discuss the consequences of the UK referendum on the withdrawal from the EU, Andriukaitis voiced his disagreement with MEP Nigel Farage who has been one of the initiators of Brexit.
But during Mr. Farage's speech Commissioner Andriukaitis was yawning, sighed and finally hid his face behind his hands.
The number of the politician's followers on Twitter grew from a few hundred to nearly 10,000 after the photo went viral.
Even a special hashtag Weareseat123 has been created to support Andriukaits' position. Weareseat123 refers to the seat where Andriukaitis was seated.
It did not take long for an improved photo to reach the internet where an inscription is added near Andriukaitis saying "Vytenis Andriukaitis, European Health Commissioner, raised in Stalin gulag and of cardiac surgeon," and next to Farage's image – his quote "Most of you have never done a proper day's work in your life".
Sekite svarbiausias naujienas socialiniuose tinkluose!