aA
The Pentagon has signed a contract worth over 307 million US dollar on the production of Javelin antitank missile systems for the sale abroad.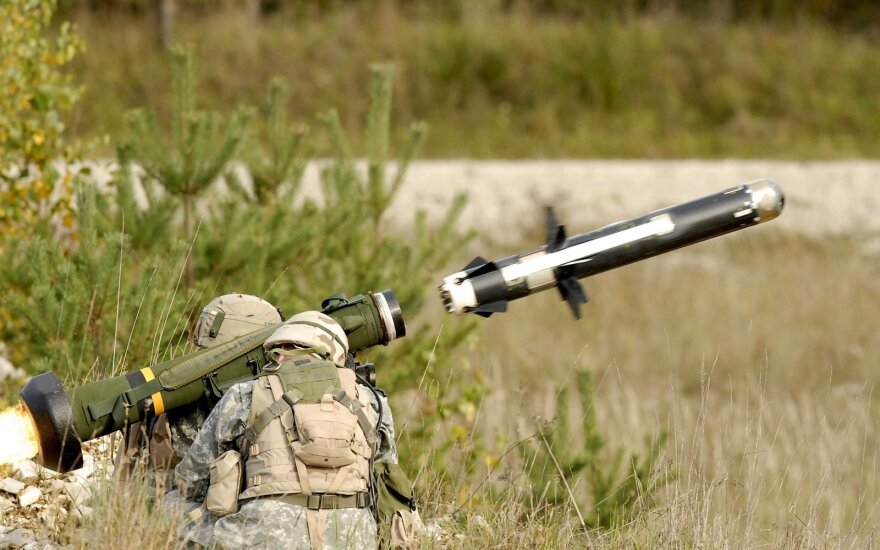 Produced in Arizona, the missiles will be supplied to Lithuania, Ukraine, Estonia, Australia, Turkey and Taiwan.
"Raytheon-Lockheed Martin Javelin JV, Tucson, Arizona, was awarded a $307,535,950 modification (P00107) to Foreign Military Sales (Australia, Estonia, Lithuania, Turkey Taiwan and Ukraine) contract W31P4Q-13-C-0129 for Javelin Weapon System full-rate production," the US Department of Defense announced last week.
Work is scheduled to be completed by August 31, 2021.
Lithuania and the United States signed an contract on additional antitank missiles last month. Under this contract, Lithuania's Ministry of National Defense will buy missiles and cooling units for its Land Force units from the United States for 20 million US dollar which will include 5 million US dollars in US support, representatives of the Lithuanian ministry told BNS Lithuania.
Javelin is a portable medium-range antitank missile launch system developed for the United States army in the middle of the 1960s.
In 2002, Lithuania became the first foreign country to buy these missiles.
Javelin targets tanks, fighting vehicles, and can also be used to destroy helicopters and bunkers.
It is prohibited to copy and republish the text of this publication without a written permission from UAB "BNS".
Sekite svarbiausias naujienas socialiniuose tinkluose!