Lithuania plans to buy Javelin medium-range anti-tank weapon systems and missiles from the United States, a purchase worth approximately €7 million.

To read this article, try a €5.99 monthly subscription by clicking here.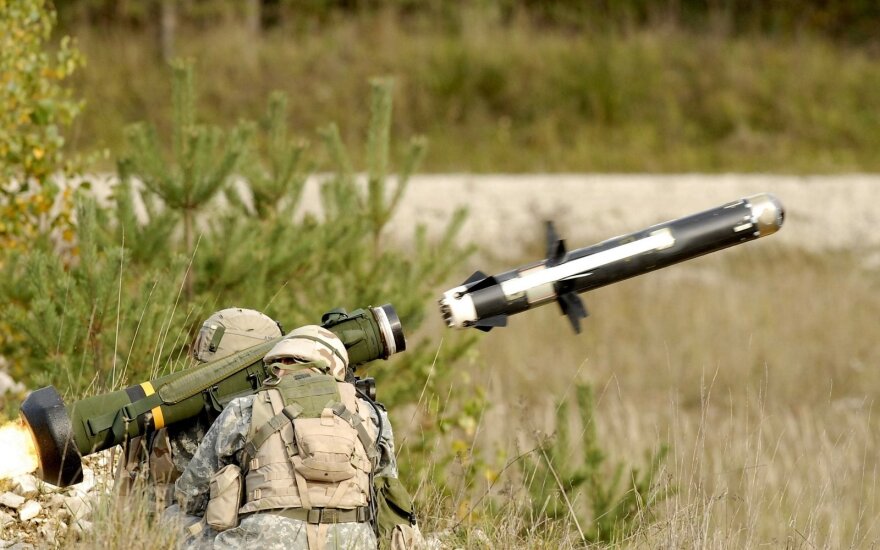 "We've renewed our contract with the United States to buy additional Javelin anti-tank missiles and systems," Defence Minister Juozas Olekas said on Tuesday.
"We want to equip the Lithuanian Armed Forces with these missiles and weaponry and will be spending approximately 8 million US dollars (€7.09 million) for that purpose. Missiles and systems should be delivered this year and next," he added.
He refused to disclose the number of systems and missiles that would be procured by Lithuania, citing "security concerns".
Lithuania has stepped up defence spending and military procurement in response to Russia's actions in Ukraine and military activity in the Baltic Sea region.
This year, the Baltic country's defence budget totals €575 million, or 1.48% of GDP, and next year, defence spending should increase by €150 million.
It is prohibited to copy and republish the text of this publication without a written permission from UAB "BNS".