aA
Gazprom's proposed commitments in the Lithuanian and other Central and Eastern European gas markets do not meet the present-day realities and, in the long term, fail to ensure that the Russian gas giant will not abuse its dominant position and will not restrict competition, the Lithuanian Energy Ministry said on Thursday.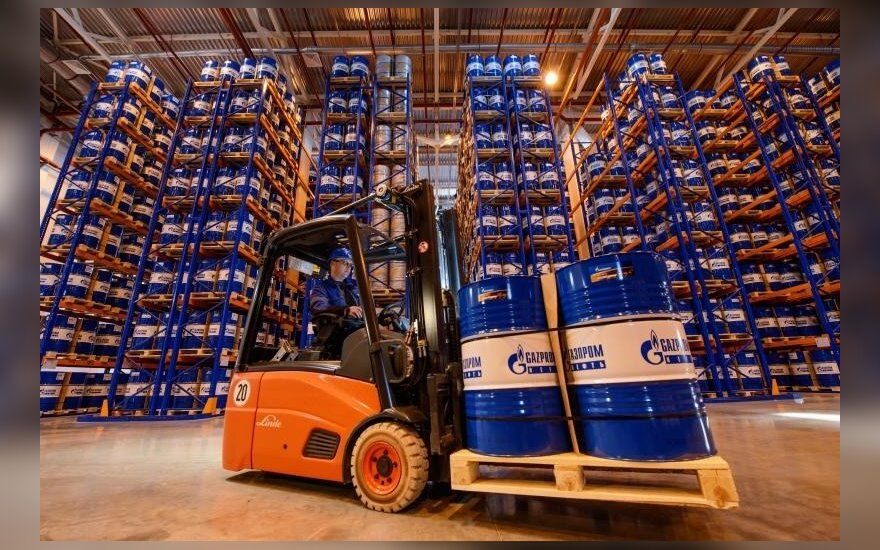 The ministry has submitted its position to the European Commission regarding Gazprom's commitments in CEE markets.
"First, Gazprom's commitments fail to ensure that Lithuanian companies will be able to purchase gas freely and at a fair price, because the market situation has changed significantly. The liquefied natural terminal in Klaipeda, which has become an alternative to Russian gas, today ensures competitive prices, as well as energy security, for us," Energy Minister Žygimantas Vaičiunas said in a press release.
"Second, these commitments fail to offset and compensate for the billions (of euros) in damages that consumers in Lithuania and in the whole region have suffered as a result of Gazprom's abuse of its monopoly," he said.
According to Vaiciunas, Gazprom's commitments regarding gas exchanges and possibilities to change gas delivery points and to renegotiate gas prices are important for Lithuania, but they are "in principle ineffective because of numerous unreasonable and superfluous additional conditions put forward" by the Russian group.
In a package of proposals submitted to the EU's executive body, the Energy Ministry suggested that Gazprom's commitments be expanded and superfluous conditions be eliminated.
The package "includes a suggestion that Gazprom be obliged to apply an automated contract price revision mechanism based on gas price fluctuations on Western European gas trading platforms. Given that because of Gazprom's geographical proximity the cost of gas transportation to Lithuania is lower than to Western European markets, the price of gas supplied to Lithuania should be reduced accordingly," the ministry said in the press release.
Lithuania also proposes that Gazprom be obliged "to create conditions for changing the gas delivery points to any delivery point in Europe where gas is supplied by Gazprom". This would have to apply to long-term and short-term contracts alike.
The European Commission has said that Gazprom's proposals, aimed at ending a five-year anti-trust probe against the Russian supplier, would enable free gas supply in the Baltic countries and ensure competitive prices.
The European Commission has said that Gazprom's proposals, aimed at ending a five-year anti-trust probe against the Russian supplier, would enable the free flow of gas in the Baltic countries at competitive prices.
It is estimated that Lithuania suffered about 1.5 billion euros in losses as a result of Gazprom's alleged unfair pricing practices.
The European Commission launched the probe into Gazprom's possible infringements in eight member states in 2012.
Sekite svarbiausias naujienas socialiniuose tinkluose!