aA
Lithuanian defense officials have decided to buy Norwegian medium-range air-defense systems NASAMS in hopes of patching one of the biggest defense gaps.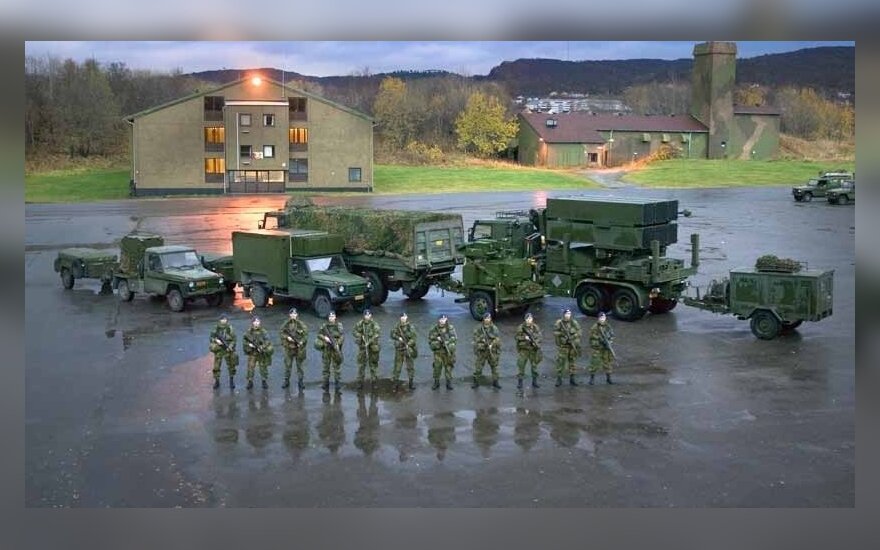 "The Defense Ministry's Council for Defense Resources has given a green light to the purchase, with the contract to be signed in two weeks," Vita Ramanauskaite, spokeswoman to Lithuania's defense minister, told BNS but refused to comment on the price of the purchase.
Published earlier this week, the state budget draft envisages 122.379 million euros for acquisition and modernization of medium-range air defense systems within the next three years, with about equal amounts earmarked in 2018, 2019 and 2020.
Lithuania's Armed Forces should reportedly have the system available by 2020.
Air defense is one of the weakest points in the Baltic states. Lithuania, Latvia and Estonia currently only have short-range anti-aircraft defense systems with a range of 3-5 km.
Meanwhile, ten Norwegian missiles fly a few dozen km and take down targets at an altitude of 15 km.
To ensure major projection of their airspace, the Baltic states should purchase a long-range defense system shield, such as the Patriot missiles, in the long term. In the summer of 2017, the missiles were stationed in Lithuania for the first time for drills. Lithuania's officials are also considering coverage of the country's airspace with the Patriot systems to be purchased by Poland.
Next year, Lithuania's defense budget should reach the NATO margin of 2 percent of the gross domestic product (GDP), totaling at 873 million euros.
It is prohibited to copy and republish the text of this publication without a written permission from UAB "BNS".
Sekite svarbiausias naujienas socialiniuose tinkluose!