aA
Lithuanian press may be under heavy attack by foreign hackers. The first victim was the independent news website "The Baltic Review" whose English and German version "Baltische Rundschau" were hacked and totally destroyed last week.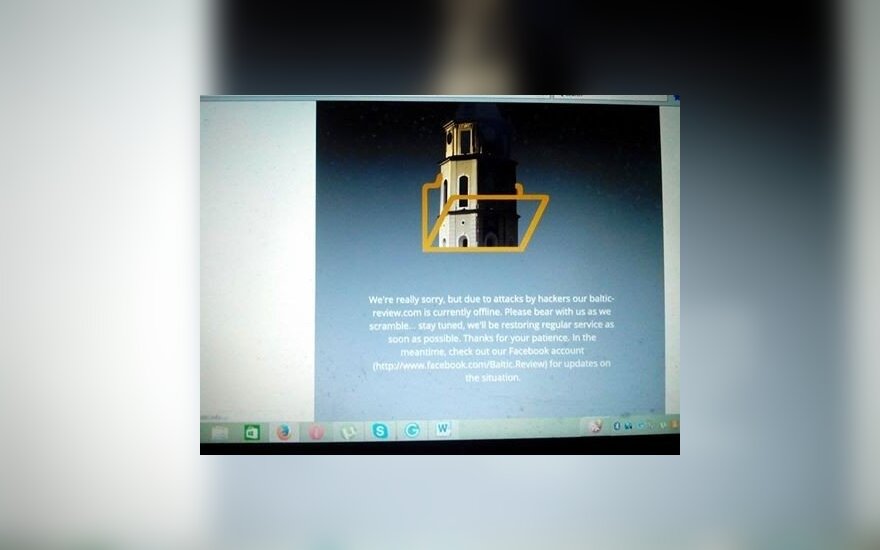 "As a result, all these portals went down and the server, where we kept the backups of files and all databases, was broken. We suspect that this attack was organized by some special secret services," reported "The Baltic Review" on its own site.
The site went down on 4 March and returned back on line only three days later, on 7 March. The owner and editor in chief, Dr. Ingwar Heinrich Lotz, said to the Lithuania Tribune that it was not the first time that the news portals are under attack by professional hackers.
"During the last couple of years we had to change our servers twice due to hackers' attacks," said Dr. Lotz and added that this time the damage done was much greater than before, "They destroyed not only the sites and the servers, but also all the backups that were placed in totally different location."
Dr. Lotz is sure that it is a work of professional hackers. "The fact that this is the work not of ordinary hackers, is quite clear," he said. "My good friend, who used to work at the Lithuanian State Security Department, used his channels and found that it was the work of certain spacial services".
Dr. Lotz, who worked almost nonstop during the last several days in order to re-build the sites, said that during the "last month, we launched two new projects: 'The Baltic Citizen Reporter' and 'The Baltic Media Sotck' where we plan to give some experience to young journalists who would like to learn about the profession. But less than a month after they had been launched online, they were destroyed together with our main portals."
Regarding to the question of who is the responsible for the damage, Dr. Lotz said that there were many suspects, but "without proof, I can't blame publicly any person or any organization."
Sekite svarbiausias naujienas socialiniuose tinkluose!