Lithuanian Minister of Foreign Affairs Linas Linkevičius met with his Andorran counterpart Gilbert Saboya Sunye in Vilnius on Monday and said that he saw many opportunities to strengthen bilateral ties, especially in the fields of economy and business.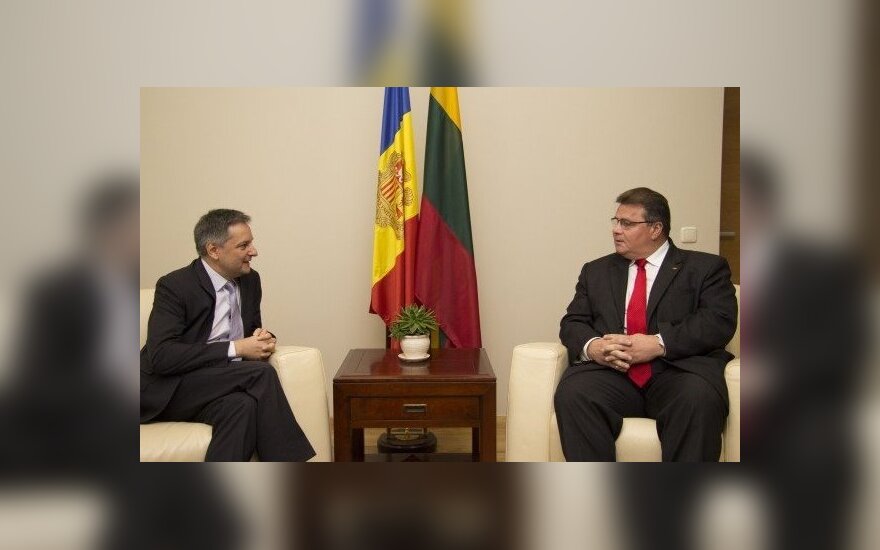 "Lithuania and Andorra could cooperate in the fields of information and communication technology, tourism, engineering, agriculture and health protection," Linkevičius said.
The two ministers also discussed security in the region and the ongoing illegal immigration crisis in the European Union, Lithuania's Ministry of Foreign Affairs said in a statement.
During the meeting, the foreign ministers also discussed prospects for Andorra's relationship with the EU. Lithuania supports Andorra's goal of closer integration into the European Union's markets.
While in Vilnius, the Andorran foreign minister also met with officials from the Ministry of Finance to discuss the taxation system in Andorra and ongoing talks on the association agreement with the EU.
The guest also visited Vilnius University Hospital Santariškės Clinic and discussed closer bilateral cooperation in the field of healthcare.
It is prohibited to copy and republish the text of this publication without a written permission from UAB "BNS".