aA
Members and friends of the Estonian Chamber of Commerce were invited this week to the opening of Season 2014 and a seminar, where the new additional service for businesses, Mediation Service, was presented.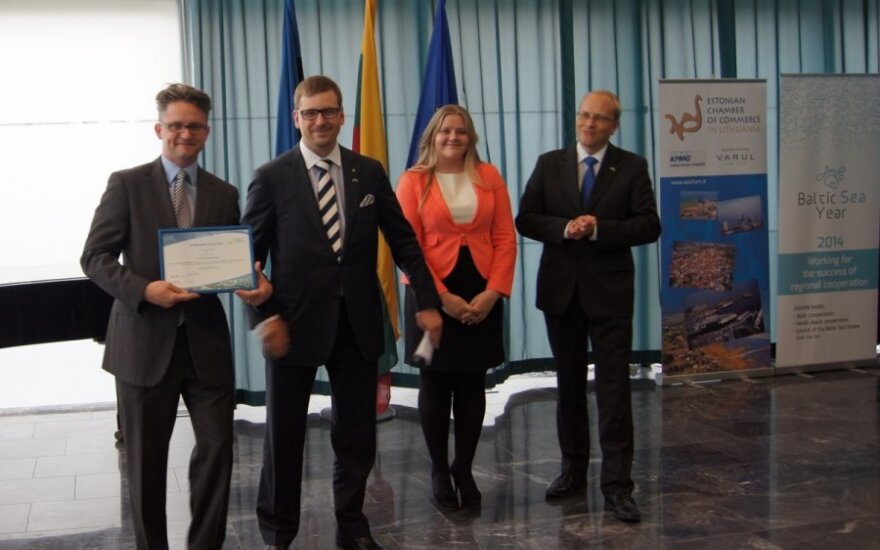 Keynote speakers of the seminar included Mr. Šarūnas Mačiulis, founder of the Negotiation Centre, representative from the Lithuanian Confederation of Industrialists (LPK) and Mr. Marius Devyžis, partner at law firm VARUL.
The seminar was followed by the Season 2014 Opening Reception at the Estonian Embassy. Guests were welcomed by Ambassador Toomas Kukk and chairman of the Estonian Chamber of Commerce in Lithuania, Mr. Robert Juodka.
The Lithuania Tribune was invited to become an associate member of the chamber, accepting the certificate from chairman Juodka.
The Estonian Embassy has also presented a new diplomat, Ms Laura Pakaste who will oversee economic and EU affairs.