aA
On Tuesday, 21 April, chess player Viktorija Čmilytė-Nielsen gave an oath at the Lithuanian Seimas and joined the ranks of members of Parliament.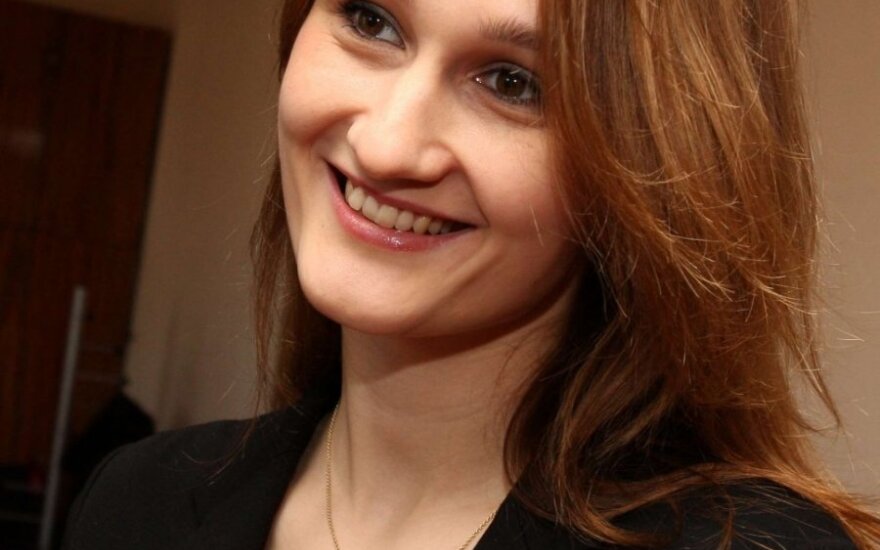 Čmilytė-Nielsen, a 31-year-old chess player Grandmaster, has become the 11th member of the Liberal Movement political group in the Seimas.
According to her, becoming an MP is a significant achievement in life and together poses a challenge. She said that her priority areas will include youth employment and sports as well as implementation of liberal projects at the Seimas. The MP added that she was pleased to join the strong and growing liberal team.
Čmilytė-Nielsen will become member of the Seimas Commission for Youth and Sport Affairs and member of the Seimas Committee on Environmental Protection.
She obtained the Bachelor's degree in English from the University of Latvia in 2007.
Čmilytė-Nielsen has replaced Remigijus Šimašius, member of the Liberal Movement who was elected Mayor of Vilnius. Šimašius' parliamentary mandate ceases power on 21 April, he will be inaugurated as Mayor on 22 April.

It is forbidden to copy the text of this publication without a written permission from ELTA.
Sekite svarbiausias naujienas socialiniuose tinkluose!