aA
Lithuania's Ambassador to Russia Remigijus Motuzas and officials of the Foreign Ministry have visited a memorial place including graves of a few Lithuanian interwar ministers in the outskirts of Moscow.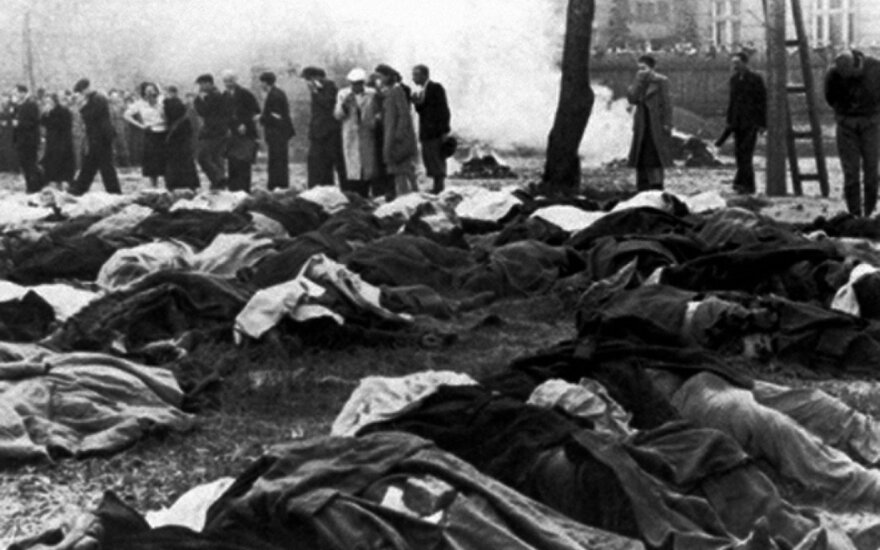 The so-called special NKVD site titled Komunarka includes graves of former interior ministers Kazys Skučas and Julius Čaplikas, former justice minister Antanas Tamošaitis and other Lithuanian nationals repressed and killed by shooting in the 1937–1953 period.
According to the list drafted by the Andrey Sakharov Center and the public organization Memorial and subsequently confirmed by documents, some 150 victims of Lithuanian origin could be buried in the mass graves in the location. The victims should include prominent Lithuanian interwar figures: ministers, officials of the Lithuanian Embassy, police and customs, as well as other top-ranking officials, the Lithuanian Foreign Ministry said.
Lidia Golovkova, repressions researcher who attended the meeting, said there could be more victims of Lithuanian origin in the location, as nationalities of about 1,600 victims were never established.
The object has been handed to the Russian Orthodox Church for temporary care and maintenance.
Komunarka may include burials of persons of 63 nationalities, a total of 6,600 individuals.
Sekite svarbiausias naujienas socialiniuose tinkluose!