Only now, after Russian missiles shot down the MH17 flight, does the West seem to experience something like a (small) shock. After all, until recently it urged Ukrainian President Poroshenko to sit down at the negotiating table with the terrorist ringleaders.
Related articles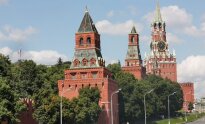 The Russian Federation uses extensive propaganda, outright lies, and — most importantly —...
While the war in Eastern Ukraine continues, no one can come up with an idea of how to restrain Russia...