aA
Spring is here and summer is around the corner, so we're sure that many of our readers will be visiting Lithuania soon. Cities are not for everyone, however - if you want nothing more than to see Lithuania's Baltic coast, expansive forests or shimmering lakes, this list will take you to some of the most beautiful natural landscapes in Lithuania!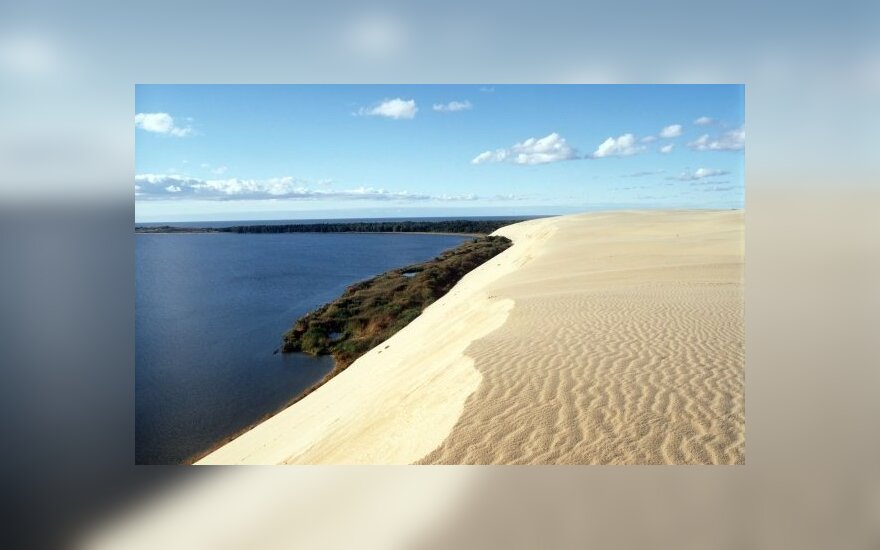 Neringa and Nida
Neringa municipality on the Curonian spit includes some of the most beautiful natural sights on the Lithuanian Baltic coast, and they also form a culturally significant area, since the spit was the home of the ancient Curonian Baltic tribe. The rolling dunes of the spit have buried entire villages in the past, and the spit's quiet, sea-side evergreen forests are the perfect backdrop for its popular resorts. To see the best of Lithuania and the Baltic sea, you've got to visit Neringa.
Trakai
The regal castle of Trakai, which rises out of the centre of Lake Galvė like a fairytale fortress, was once the capital of Lithuania. Now, this incredibly picturesque island castle has someone for everyone, whether you're interested in the history of the Grand Duchy of Lithuania or in sailing, rowing, swimming or biking in and around the lake.
Kernavė
Kernavė is the picturesque site of one of Lithuania's largest known ancient settlements that is believed to have been the first known capital of Lithuania. It's worth visiting year-round due to the museum of ancient Lithuanian history, but the castle mounds are at their most picturesque in the spring and summer. In the summer, they are also home to a live anthropological event at which scientists and reenactors show visitors what life at Kernavė may have looked like hundreds of years ago.
Palanga and Šventoji
Palanga and the nearby town of Šventoji are rather similar to the Curonian spit, but the seaside landscape they encompass lacks the tall sand dunes that set Nida apart. The area is beautiful nonetheless, and offers more amenities and activities than can be found in Neringa – and it doesn't require a ferry trip or entrance fee to access.
Druskininkai and Dainava Forest
Druskininkai is a spa/resort town on the banks of the Nemunas river in southern Lithuania whose name arises from its mineral springs (druska = salt). If you're not looking for a spa vacation, Druskininkai is also surrounded by Dainava Forest, which is Lithuania's largest. This combination of pristine nature and relaxing health establishments have made the city a popular and worthwhile tourist destination.
Aukštaitija National Park
Aukštaitija National Park in northeast Lithuania is an expansive national park with protected natural territories, forests, historical structures and villages, and more than 100 lakes. It is home to the oldest surviving wooden church in Lithuania (Palūšė), an ancient beekeeping museum, and is thought to have been the location of one of the oldest known human settlements in Lithuania. The park is a great hiking destination, and visitors can also rent kayaks for multi-day trips.
Čepkeliai Marsh
Čepkeliai Marsh is one of the largest marshes in Lithuania, and is almost totally untouched by civilisation. This protected territory features extraordinary plant and animal diversity, including large populations and/or hatcheries of cranes, snipes, snake eagles and eagle-owls. Some parts of the reserve can only be visited accompanied by its staff, so plan ahead!
Plateliai Lake
Whether you're looking for beautiful nature or a fun place to spend a summer weekend, Plateliai lake, one of the deepest and widest in Lithuania, is a great destination. In the summer, visitors can rent sailboats, canoes or kayaks, or bike around the lake. Numerous local legends revolve around the lake, the towns on its coast, and the 7 islands it contains – one of which was once home to a Lithuanian castle.
Žemaitija National Park
Žemaitija National Park, which includes the aforementioned Plateliai Lake, is a beautiful patchwork of forests, meadows, bogs, rural villages and historic sites in the north-west of Lithuania near the Baltic. Some other points of interest include a former Soviet missile silo and some of the oldest wooden churches in Lithuania.
Ventė Cape
Ventė cape is a small peninsula or cape on the shores of the Curonian lagoon that had been a part of Germany as recently as 1919. The historic little cape is the location of one of Europe's first bird-ringing facilities, making it a popular destination for bird watchers and anyone who'd like to spend a relaxed day by the sea.
Sekite svarbiausias naujienas socialiniuose tinkluose!