aA
Marking its launch in Lithuania, which is known for its long, cold winters, quality fashions, and quality textiles, Kajamaz is entering the market with its guiding philosophy of comfortable fashion.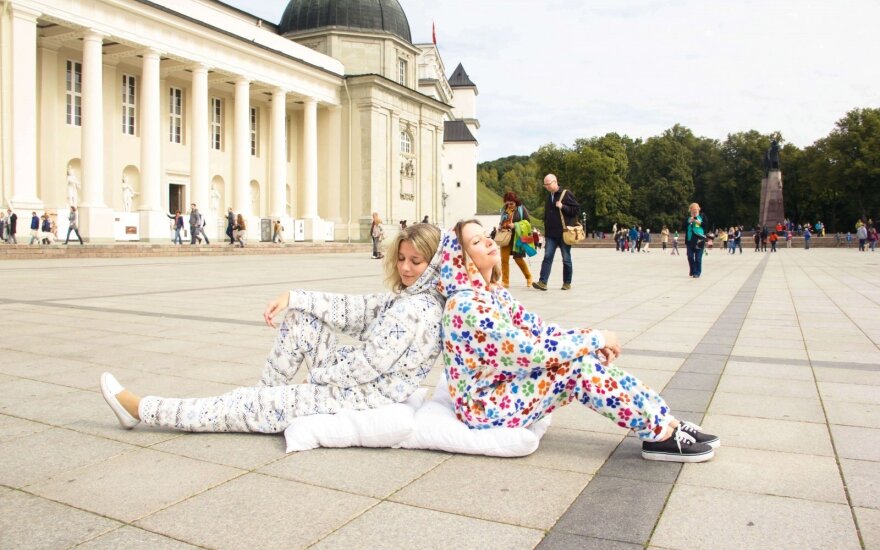 Galina Soldatenko, Kajamaz brand director said, "We are very excited to launch our brand in Lithuania this year. In fact, Kajamaz are manufactured here and we have been on the international market for 3 years already. In 2016 we are finally opening an online store just for Lithuanian customers. We are pretty sure, that lithuanian customers will appreciate our fun and warm brand of adult onesies".
Kajamaz has a special concept of loungewear and sleepwear in one. The onesies are manufactured with special attention to quality and the brand itself has a high focus on customer satisfaction. Using 100% cotton flannel fabric, luxuriously warm fleece, the best quality zips on the market made by YKK, and manufactured in Europe, footed pyjamas bring relief from the cold, and they are absolutely different from the standard adult sleepwear. Wearing the adult one-piece footed pyjamas feels fun and cosy. It has been, and is indeed, very popular in the US and the UK for a long time already. The brand expects that Lithuanians will appreciate and enjoy the concept of one piece pjs and jumpsuits as the nation is known for its practical attitude towards fashion, fun and appreciation of quality.
The Kajamaz brand was created and as been owned by Galina Soldatenko, since October 2013. Launched in October 2013, by December the Kajamaz brand was sold out. ''What makes Kajamaz different from our competitors is that we are very hands on, we have direct control over our designs, starting from the development of the special fabric prints and finishing with production '', said Galina. Due to the positive reception, Kajamaz has expanded its colourful designs and now makes both – footed and non-footed pyjamas with 7 different prints, including a line of matching accessories such as mug warmers and dog scarves.
Creating a buzz among youngsters and fashion reviewers, now it is easily available at www.kajamaz.lt