On this day in sport, one of Lithuania's most decorated athletes stamped his authority in the basketball world.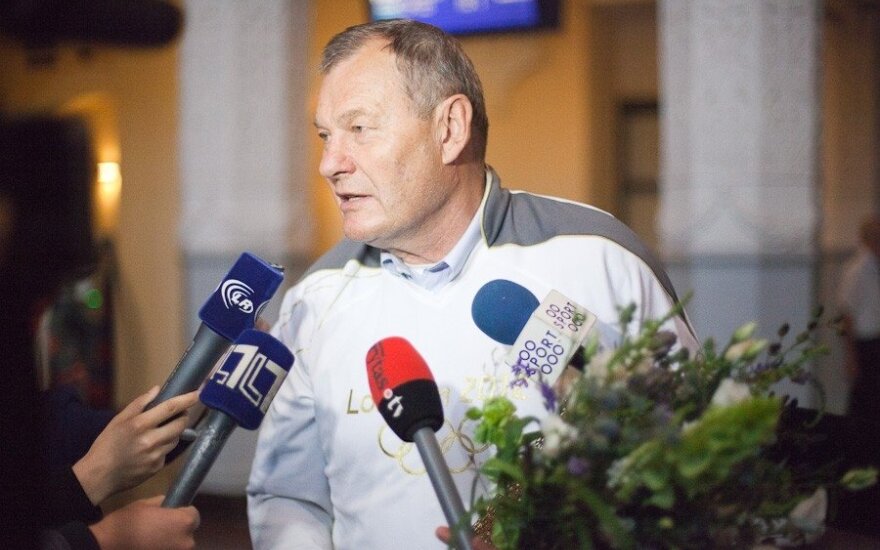 The year time was October 1967 and, that's right, you guessed it, Modestas Paulauskas would cross over the Baltic Sea to Finland in search of a second straight EuroBasket title.
A recipient of two "Lithuanian Athlete of the year" titles by the age of 22, the Lithuanian also entered this tournament as the reigning EuroBasket MVP winner after his efforts in 1965.
Joined in 1967 by Estonian pair Priit Tomson and Jaak Lipso the trio would again guide the USSR to a seven game streak in the group stage with wins over Israel, East Germany, Hungary, France, Greece, Bulgaria and Italy.
Surprisingly, one of the Soviet's biggest victories at the tournament came in the semi-final as Poland proved to be no match 108:68 (they would bounce back in the Bronze medal match).
Thankfully, the public gathered at the then newly constructed Helsinki Ice Hall was granted a far more climatic affair as Paulauskas' men held off Czechoslovakia 89:77.
Shortly after collecting his second Gold medal the Lithuanian was selected in his second EuroBasket All-tournament team alongside Russian Sergei Belov and Finnish Veikko Vainio.
Jiří Zedníček claimed the MVP title for the tournament and was also granted entry into the prestigious all star team alongside his Czech teammate Jiří Zídek.
Zídek's son, of the same name, would go onto claim a Euro League title for Žalgiris Kaunas 31 years later in 1998.