As the Sydney Swans football club enter another AFL Grand Final it's only fair that we return to Australia's largest city to reflect on another Lithuanian milestone.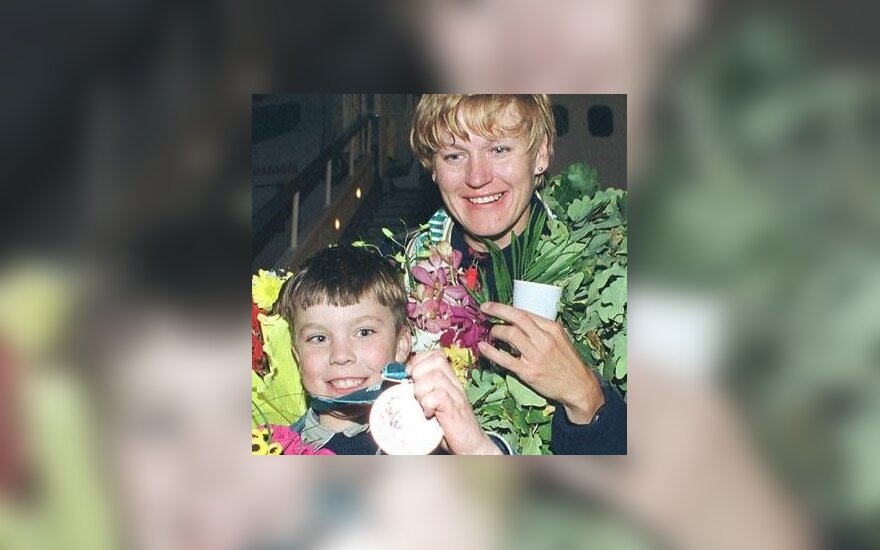 On this day in sport rowers Kristina Poplavskaja and Birutė Šakickienė would become Lithuania's female Olympic bronze medalists since the nation escaped from its Soviet Occupation.
The scene was the Sydney Olympics and while most Lithuanian supporters would be cheering from the basketball court and the athletics field, a female revolution had commenced.
Five days earlier Daina Gudzinevičiūtė had claimed her nation's first Gold medal since 1992 in the inaugural trap shooting tournament.
In fact, only Edita Pučinskaitė was highlighted as a potential medalist early in the year; shortly after claiming the UCI Road Cycling Women's World Championship in 1999.
Poplavskaja and Šakickienė commenced their campaign two days after the Olympic ceremony, recording a heat time of 7:13.04.
However this would only rank them second in their heat group behind Romanians Veronica Cogeanu-Cochelea and Elisabeta Oleniuc-Lipă (7:08.70) therefore the Lithuanian pair would row off in the repechage.
In what would be a thrilling race Poplavskaja and Šakickienė would defeat their USA opponents by .81 of a second to qualify for a spot in the Olympic final on this day in 2000.
Remarkably the duo would finish with a time of 7:01.71, again outclassing the USA, host nation Australia and redeeming themselves over Romania.
However German duo Kathrin Boron and Jana Thieme would prove to strong on the day to capture a time of 6:55.44 while Dutch the pair (Pieta van Dishoeck and Eeke van Nes) clinched pushed the Lithuanians to third by less than a second.
Regardless of the result, 28-year-old Poplavskaja and 31-year-old Šakickienė would receive a hero's welcome home in Vilnius.
The pair would also inspire a new generation of rowers including 2013 Women's World Champions Donata Vištartaitė and Milda Valčiukaitė.