A day after Lithuania's four basketball patriots of the 1980's guided the USSR to an Olympic title, two of their counterparts added to the Gold medal tally on the football field.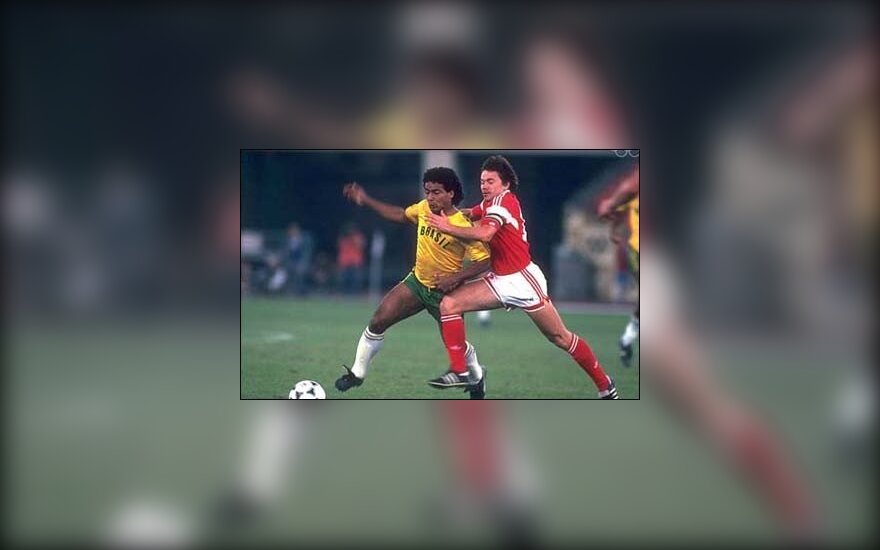 On this day in sport, Lithuanians Arminas Narbekovas and Arvydas Janonis were recognised for their footballing abilities as the USSR defeated Brazil 2:1 in the Olympic final before 74,000.
Narbekovas was a catalyst for his side's success, scoring a crucial goal in the Soviet team's 3:2 win over Italy.
By the end of the year the 23-year-old had collected his fourth straight Lithuanian footballer of the year award.
Though his fellow Janonis only played one match in the Olympic tournament they would both become the first Lithuanians to claim a medal in the sport.
This was evident of their character having combined for 19 years at top level for Žalgiris Vilnius during Lithuania's Soviet occupation.
This football milestone is commonly forgotten in the basketball dominated nation nevertheless a full replay of the final is now available on YouTube.
(Narbekovas is pictured wearing the number-20 foe the Soviet line-up)