aA
A farmer from Ukmergė is offering an unusual tourist attraction. He has planted a 0.5-hectare labyrinth of hemp plants.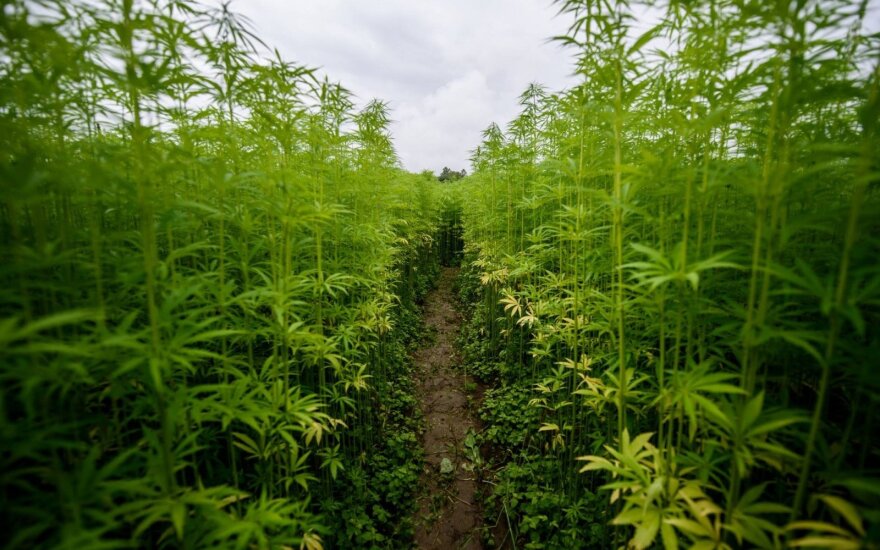 After taking a stroll among 2.5-metre hemp plants, visitors are invited to taste cannabis tea, cannabis salt and learn a lot more about the plant.
Farmer Kęstutis Zinkevičius claims that his is the only cannabis labyrinth in Europe, and probably in the world as well.
He has former the labyrinth in one of his fields, sized 0.5 hectares. The farmer has planted nearly 30 hectares of hemp.
"When selling hemp oil in fairs, I see that negative stereotypes are still persistent about a plant that has been prohibited for 50-60 years because of its association with drugs," says Zinkevičius.
Hemp is used for making fabrics which, Zinkevičius says, are even more valuable than linen as they do not let through ultraviolet rays.
Oil from hemp seed is considered very healthy and it contains omega-3, omega-6 and omega-9 fatty acids.
Sekite svarbiausias naujienas socialiniuose tinkluose!