A rapper from Latvia has published a Valentine's day love song for a Lithuanian singer Beatrich.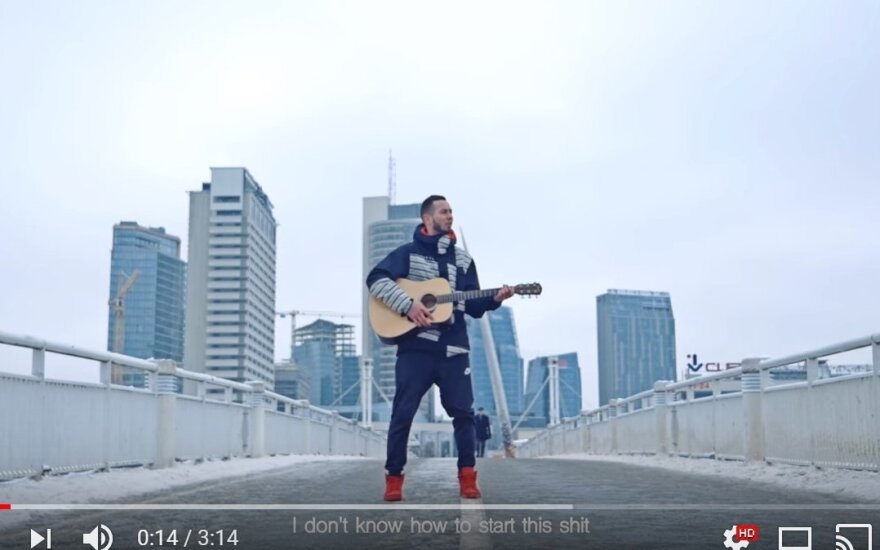 The song is called "Thinkin' 'Bout You" an it is published on Youtube by a musician with a nickname FAMOUS LATVIAN RAPPIST, the artist wrote in a letter to the Lithuania Tribune.
The song is depicted in a humoristic video, revealing facts about rapper's life and his crush for Lithuanian singer Beatrich, whom he saw in Latvia but was too drunk to talk to.
The video also shows rapper's crazy lifestyle - driving on a tank and going to Lithuania looking for his beloved Beatrich.
Here's what FAMOUS LATVIAN RAPPIST had to say about this song: "I just wanted to reach out to this girl, because she never replied to my instagram messages. No one should be alone on Valentine's day. I hope now she will see me and will go on a proper date. Also I want to give Tanks to my fans around the world".
The rapper also commented that if Beatrich won't reply to him, he plans to make a 27/4 instagram live video waiting for her to reach out to him.
FAMOUS LATVIAN RAPPIST (in Latvia known by nickname Reiks and his band Olas) is a popular musician in Latvia, usually offering entertaining songs and videos about popular trends. He and his band Olas have made songs about well-known people such as the president of Latvia, Kristaps Porzingis (NBA) and Zemgus Girgensons (NHL).