aA
Lithuania's, Latvia's and Estonia's tourism bodies signed an agreement on Friday to swap their marketing trademarks in order to underline friendship among the three Baltic nations. As of May, Lithuania will use the adapted Estonian logo, Estonia will promote itself with Latvia's former logo and Latvia will use the logo that used to represent Lithuania.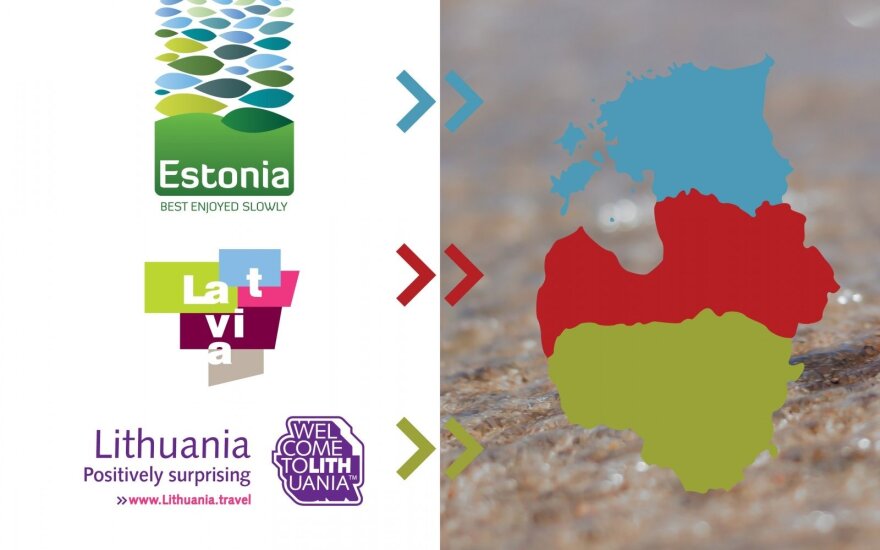 "This agreement highlights the friendship and cooperation among the three Baltic States in regards to the tourism sector. By collaborating with our colleagues from Latvia and Estonia, we found out that our country isn't the only one where we discuss how the world perceives us and what image of ourselves we want to foster," said Lithuania's State Tourism Department head Jurgita Kazlauskienė.
"Latvians and Estonians have confirmed that these discussions are common in their countries, too. There are numerous people in all Baltic states who think that the tourism logos of their neighbouring countries are stronger than their own. Exchanging logos won't just help save money that would otherwise go into designing new ones, it would also draw the attention of foreign media to the entire region."
"Less competition, more collaboration. The three Baltic states share a number of similarities, such as ancient cities, beautiful nature, great food, abundant SPA facilities, traditional events and festivities. All of these things can be found in Lithuania, Latvia and Estonia" the head of Estonian tourism council, Tarmo Mutso, said.
According to the agreement, Lithuania acquired 10-year licence to use the Estonian tourism slogan "Lithuania. Positively surprising". The slogan will be used in all Lithuanian marketing material, social media, international exhibitions and the public space.