aA
Ambitious new-generation film director Vytautas Puidokas (26, Lithuania) has discovered a mysterious and forgotten story about a Lithuanian emigrant in the Amazon jungle in the 1980s and is keen to turn it into a movie.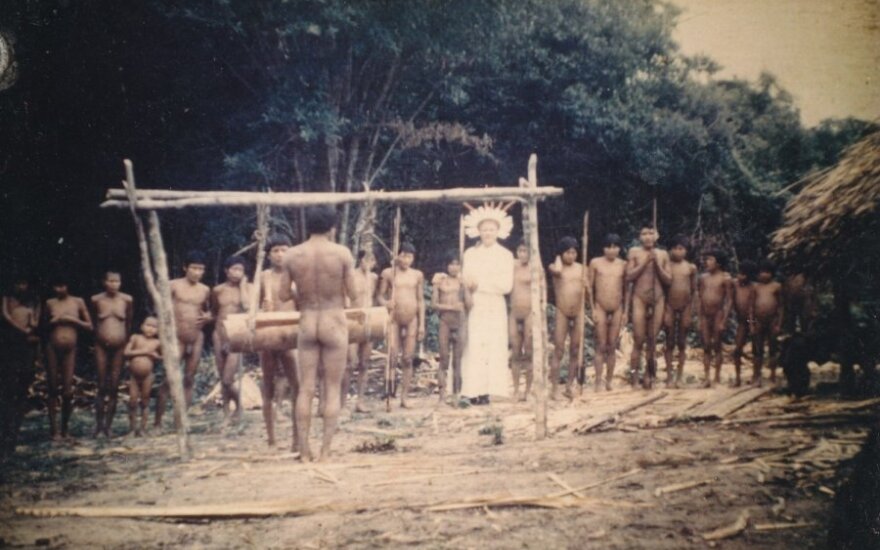 Certainly the greatest Lithuanian in the South American continent, the film's protagonist Alexander Ferdinand Bendoraitis was a jungle god among local tribes in the 1980s, and he is still adored and worshiped these days, even though almost two decades passed since his death. However, in Europe and the rest of South America his personality is shrouded in silence and secret.
The filmmaking crew working on the film has released a trailer and is now raising funds to organize a research expedition to the Amazon.
"The 'Super 8mm' footage gives it [the trailer] the jungle feel, the worshipers reveal a personal cult and a murder case promises a true jungle detective," the filmmakers say in a press release.
Alexander The Grand (English sub) from VšĮ Filmuva on Vimeo.
If you had shivers running down your spine and want to say a supportive "thanks" to the director – now is the right time. The crew is doing a crowdfunding campaign which is supposed to cover their research expedition to the Amazon.
You can also follow them on Facebook.
Sekite svarbiausias naujienas socialiniuose tinkluose!