aA
A mural in Vilnius showing Donald Trump and Vladimir Putin locked in a passionate embrace has gone viral over the last weekend. The town's mayor says it seals the image of Vilnius as a city of love.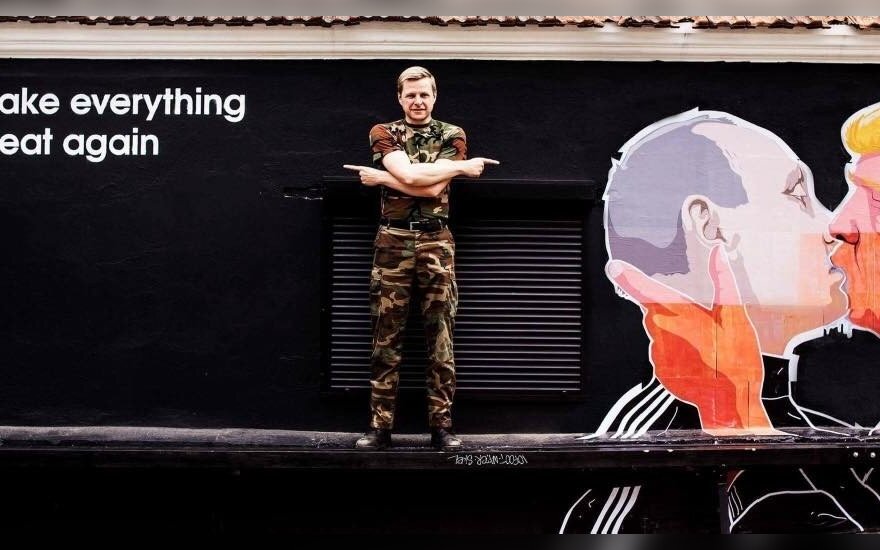 "There is no censorship in our city. That's why I support the idea of making this graffiti. It shows that Vilnius is the city of freedom, love and beauty," said Mayor Remigijus Šimašius, according to LTnews.net.
The mural, which appeared on the wall of a local barbecue restaurant, has grabbed attention worldwide. It is titled "Make everything great again", a pun on Donald Trump's election slogan, and is a swipe at the presidential candidate's stance on US involvement in European defence.
"Vilnius is a city of freedom, where we don't have to be afraid of weapon rattling just several dozen kilometres away and express what we believe in without censorship," Šimašius posted on his Facebook wall.
"A city of love where two homophobe men can kiss, one of whom is also aggressive to his neighbours," Šimašius posted on his Facebook.
The mural is a piece by the Lithuanian graphic designer Mindaugas Bonanu.