In most parts of the world, starting a conversation with references to the weather is considered pretty banal. Not so in countries like Canada or Lithuania, where spring has been late to come.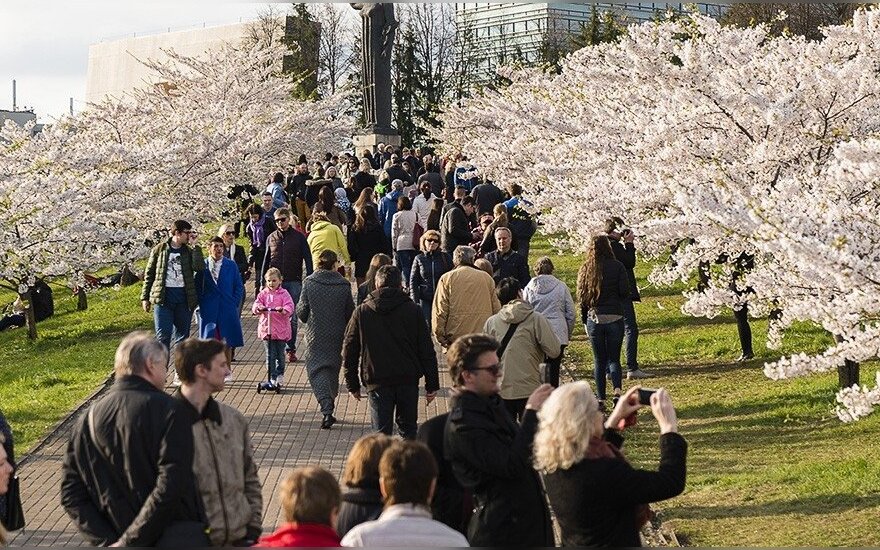 In New Zealand, the expression 'four seasons in one day' has entered the English language, courtesy of a song by Crowded House. Four seasons in one day seems to sum up the weather in Vilnius this weekend pretty well: sun, then rain, cold weather, again some sun, more rain and then finally some gorgeous sunshine with temperatures slowly warming up.
Thousands used the relatively warm weekend to see the Sugihara memorial the blossoming Japanese cherry trees on the Neris riverbank. Sakura at its peak. It has been slow in coming but there are few blossoms that provide such a nice background to the change of seasons. It looks like the weather is warming up to seasonal levels with a temperature of 18 degrees forecast for the middle of the weak.