On 6 September, the European Day of Jewish Culture, the Litvak community of Rokiškis unveiled an information stand on Sinagogų Street, displaying records of three Jewish synagogues that used to stand here.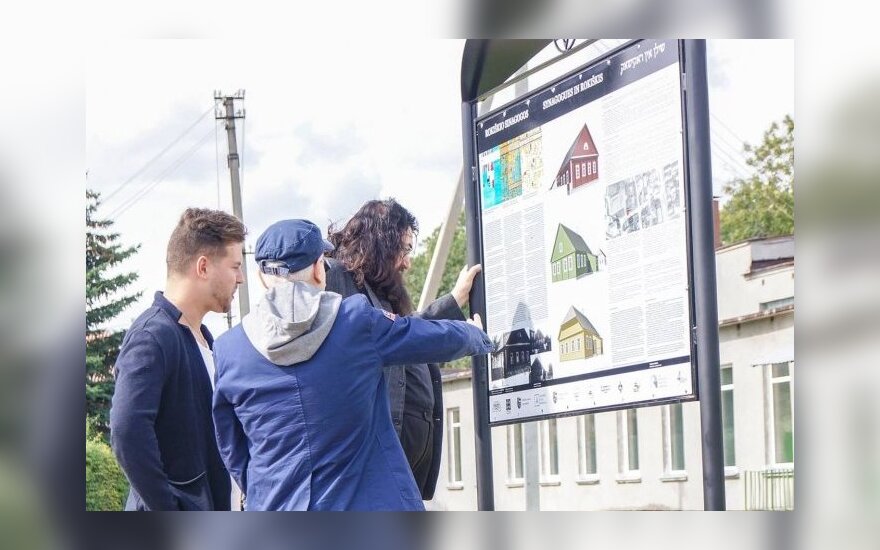 The event was attended by people of Rokiškis interested in the history of their town.
Guests of the event included Algimantas Gurevičius, the director of the Jewish Culture and Information Centre, and Dovid Katz, professor of Vilnius Yiddish Institute. The latter addressed the crowd in Yiddish, the language used by many in Lithuania's pre-Holocaust Jewish community.
The stand was unveiled by the Mayor of Rokiškis District, Antanas Vagonis, and Nijolė Šniokienė, director of the Museum of Rokiškis Region.