aA
Noaz Deshe's powerful first feature film White Shadow comes to cinema Pasaka in March and will screen with English subtitles.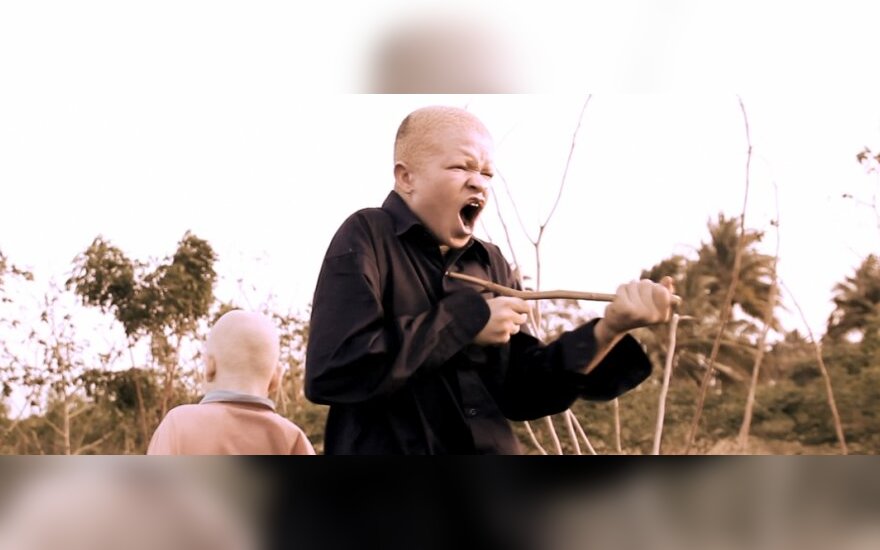 Originally premiering at the Venice Film Festival – where it won the Lion Of The Future Award - White Shadow tells the story of young Albino boy Alias who lives in Tanzania. With albino body parts being prized by native witch doctors, Alias leads a life fraught with terror. After seeing family members murdered, Alias finds himself on the streets struggling to survive. As he discovers just what the rest of the world thinks about him and his condition, it soon becomes apparent that everything will head to a dramatic and terrifying conclusion.
This searing feature (executive-produced by Hollywood superstar Ryan Gosling) is a tense and impressionistic examination of prejudice and living a life of fear. White Shadow is full of shocking and powerful moments whilst also managing to be both tenderly human and resolutely moving.
In his debut director Noaz Deshe demonstrates his strong command of the language of cinema in creating a film that has a compelling story amongst glorious moments of the surreal and the strange.
With an amazing performance from young non-professional actor Hamisi Bazili in the lead role, the film is one of the most talked about of the last year and is eagerly awaited by cinema fans from across the world. White Shadow has already won a number of awards and plaudits including a nomination for Best Film at the Sundance Film Festival and the Audience Award at the prestigious New Horizons International Film Festival in Poland
The film will screen in its original Swahili with English subtitles at cinema Pasaka on the following dates:
March 2nd, 3rd at 18:30
March 5th at 19:00
March 8th at 16:15
The film is released on day-and-date basis and is also available online (with Lithuanian subtitles only) at http://www.kino-kino.lt/#/movie/1715
For more information visit the cinema Pasaka website at http://www.kinopasaka.lt/ or White Shadow website at http://www.whiteshadowfilm.com/
Sekite svarbiausias naujienas socialiniuose tinkluose!