aA
For the second time in a row, Baltic Summer University (BSU), a project organized by Vytautas Magnus University, has drawn to Kaunas over 100 students from various countries around the world. Students from Europe and other continents have joined the project: the USA, Australia, Hong Kong, Vietnam, China, Japan, Indonesia. The participants were offered a variety of courses in which the guests can improve their professional skills, learn the Lithuanian language, discover other cultures, and establish new contacts.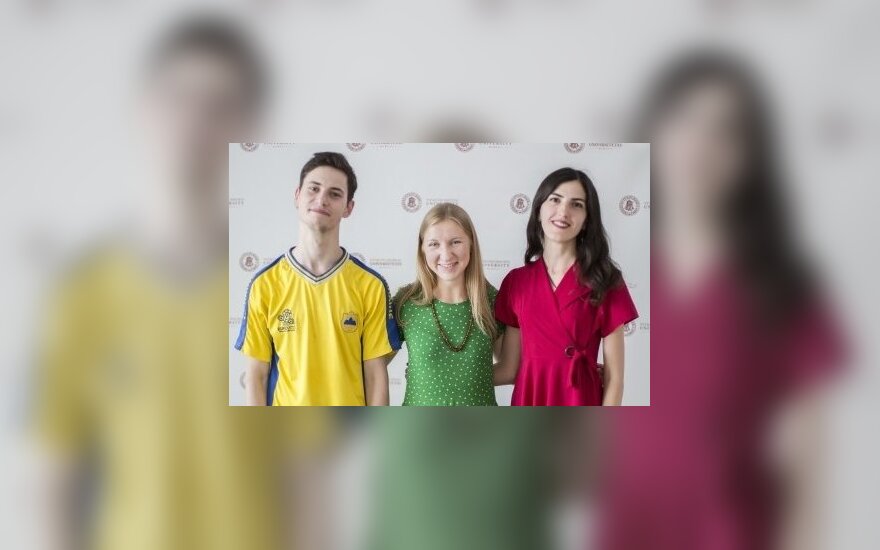 BSU has welcomed its first students early in July, for the Summer Internship Programme (SIP), which allows the interns to gain practical knowledge in their professional field. The latest influx arrived this week to Personal Branding and Creative Media Lab courses, which center around the subjects of creativity, communication, and culture. BSU's final summer course to start on the 6th of August is the Methods in Molecular Genetics, the participants of which have already arrived to enjoy great weather and cultural activities BSU offers to its students Vytautas Magnum University announced.
The most popular BSU courses, Lithuanian Language and Culture, are organized for the 20th time this year. The lectures, which began on 13 July, are attended by students, scientists, researchers and people who wish to learn the language of their grandparents or spouses. These courses are a great opportunity not only to learn the language, but also discover the culture of our country firsthand, attend the lectures by VMU professors and visit various landmarks and locations of Lithuania. This year, like every summer, beginner and advanced Lithuanian language courses of 4 different levels are organized.
All BSU students are invited to take part in joint social activities: introductory tours around Kaunas, the International Party celebrating cultural diversity, presentation of traditional dishes and cultures, day trips to Vilnius, Trakai, Rumšiškės, Šiauliai and the Hill of Crosses. The closing of the BSU will be marked by a festive celebration on the 10th of August, which will also include a performance by a choir, the participants of which are students themselves.
Sekite svarbiausias naujienas socialiniuose tinkluose!