aA
Holocaust Remembrance Day (Yom Hashoah) in Lithuania was unique this year. Over 700 youngsters from Vilnius, together with the Lithuanian Jewish community, former ghetto prisoners and Holocaust survivors took part in the traditional March of the Living in Ponar (Paneriai).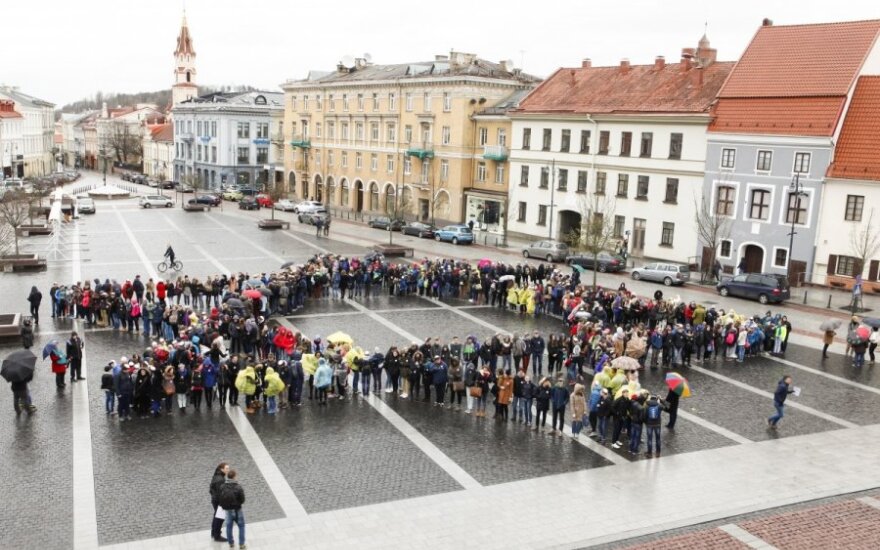 The March of the Living started with the Star of Remembrance event in the former ghetto territory – the Vilnius Town Hall square where 700 youngsters wearing kippahs formed a live Star of David. Every participant has chosen a Jewish name from the list of Holocaust victims and was wearing a badge with this name during the event.
A chorus of 200 children performed a Jewish psalm in Hebrew on the stairs of the Town Hall. After this event all 700 youngsters walked to Vilnius railway station and took two special March of the Living trains to the mass massacre site in Ponar for the Remembrance ceremony there. They started the ceremony by singing the famous "Ponar Lullaby" in Yiddish. After the song all of them visited the mass graves of Ponar. For over 650 youngsters of Vilnius, this was their first visit to Ponar, since schools of Vilnius do not organize such visits.