aA
The Lithuanian Centre for Human Rights has produced a powerful video ad that highlights racist abuse online. The video, which was posted on social networks on Monday, has had almost 300,000 views on YouTube in one day.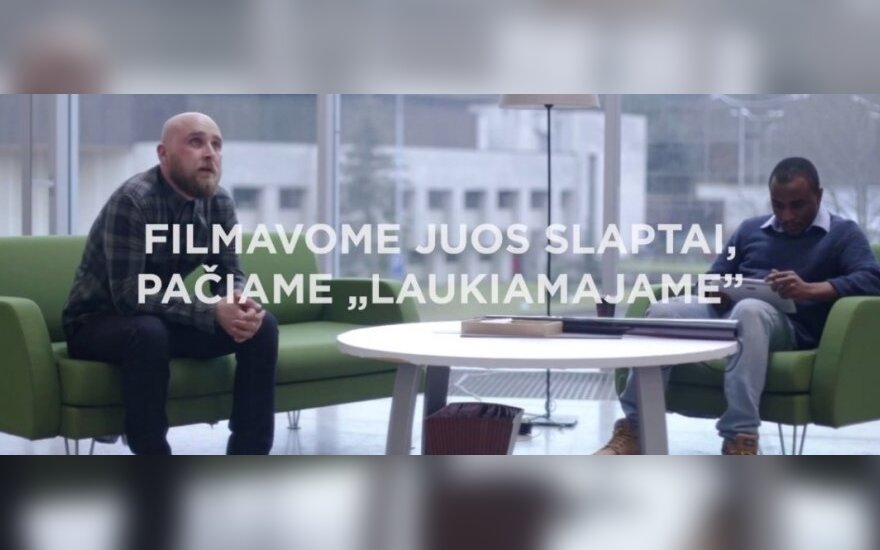 The video shows a social experiment where a group of Lithuanian people, who came separately for what they think is a casting session, are made to wait in a lobby. A black person then asks them to translate posts received on his Facebook wall. These turn out to be incredibly racist, making people very uncomfortable to have to say them out loud.
Birutė Sabatauskaitė, director of the Lithuanian Centre for Human Rights, told DELFI the ad was meant to highlight abuse that many people in the country experience due to their race, ethnicity, religion or sexual orientation. Part of the problem, she says, are people who, while not actively contributing to the abuse, fail to do anything when they witness it.
"The point of the ad is to encourage us all not to be indifferent to abuse and hate speech that many people suffer every day, while we fail to see or take note of it," Sabatauskaitė says. "While one often gets the impression that life [in Lithuania] is getting better - and it is - there are also people among us who experience homophobic, racist abuse every day, hear hateful remarks in the streets, in their families, at school. Each of us reacting to it, if only in very small ways, can help a person who is subjected to abuse and also contribute to a healthier society. Our goal was not just to tell people to react, but also give some advice."
Sekite svarbiausias naujienas socialiniuose tinkluose!