Around 9,000 households in the regions of Vilnius and Kaunas were without electricity on Thursday morning after a heavy snowfall in the eastern and central parts of the country overnight, the power distribution grid operator said.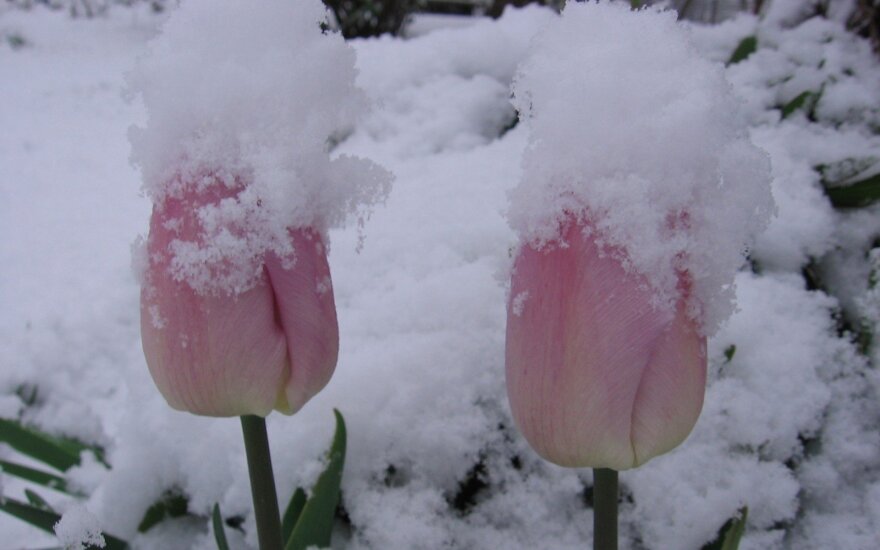 "Heavy, wet snow affected the operation of power distribution network equipment. In some areas, outages were also due to trees falling on overhead lines," Ervinas Pareigis of Energijos Skirstymo Operatorius (Energy Distribution Operator, or ESO) said in a press release.
At 8 a.m., there were almost 5,500 customers without power in the region of Kaunas and another 3,000 in the region of Vilnius.
Dry, sunny conditions are in store for Lithuania in the coming days as the recent snap of cold weather is expected give way to warmer temperatures, the Hydrometeorological Service said.
On Friday, the mercury will drop to between -2 and +2C at night before going up to +12-+13C during the day.
Temperatures on Saturday will range from -1-+4C at night to +14-+15 during the day.
No nighttime frost is forecast for Sunday, with temperatures at between +2 and +6C. Daytime temperatures are expected to rise to +17-+18C on Sunday and reach up to +20C in some places on Monday before falling by several degrees later in the week.