Rescuers have brought the body of a Lithuanian climber who was killed during a stone fall in the Tian Shan Mountains in Kyrgyzstan, Lithuania's Ministry of Foreign Affairs said on Friday.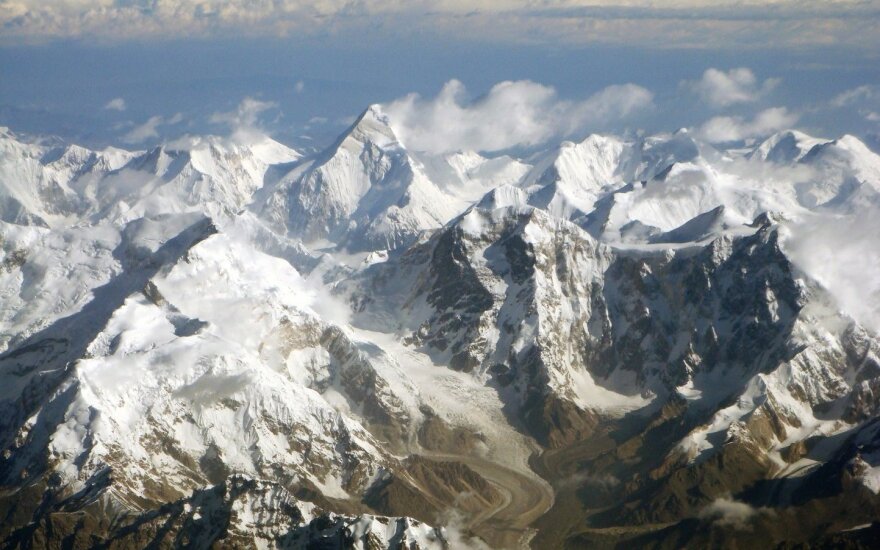 Lithuanian Honorary Consul in Kyrgyzstan Stanislovas Vidugiris told BNS the Lithuanian group of four women and three men are currently in Karakol and are being questioned about the tragedy. The body of the killed Lithuanian woman has also been taken to Karakol.
"The helicopter took off two times and the body was brought to Karakol around an hour and a half ago. Procedures are currently underway and local police are recording testimonies. When they are finished, the body will be taken to Bishkek," the consul told BNS.
The tragedy happened on Wednesday night due to bad weather conditions. Insurance company PZU Lietuva said on Wednesday one more female traveler was slightly injured but the remaining members of the group are fine. All in all, the insurance company had insured 20 travelers who went to Kyrgyzstan and later split into several groups.
Russian news agencies reported on Friday that Kyrgyz rescuers are still looking for part of the Lithuanian climbers and have so far failed to come into contact with them. But Lithuania's representatives have denied that information.
PZU Lietuva spokeswoman Jovita Aukštuolytė-Minderienė told BNS the second Lithuanian group of 12 people contacted the company immediately after the accident and said they were all safe and sound. The Lithuanian Ministry of Foreign Affairs also says it has no information on disappearance of some Lithuanians.
It is prohibited to copy and republish the text of this publication without a written permission from UAB "BNS".