Prominent Lithuanian clergyman, former dissident and political figure Monsignor Alfonsas Svarinskas passed away on Thursday, aged 89. He is to be buried in partisans' cemetery near Ukmergė.
Persecuted by Soviet security services right after the war, Svarinskas left the seminary and joined Lithuanian partisans who were waging almost decade-long struggle against Soviet occupation.
In 1972 he started his stint at the underground Christian newspaper, the Chronicles of Lithuanian Catholic Church. His relentless anti-Soviet activities earned Svarinskas repeated sentences in remote labour camps.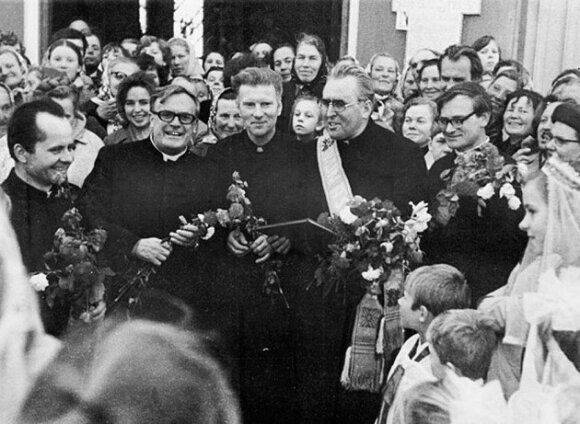 © Asmeninio archyvo nuotr.