aA
Buyers in supermarkets across Lithuania donated 421,000 euros worth of groceries to those in need during a campaign organized by the Food Bank over the past two days.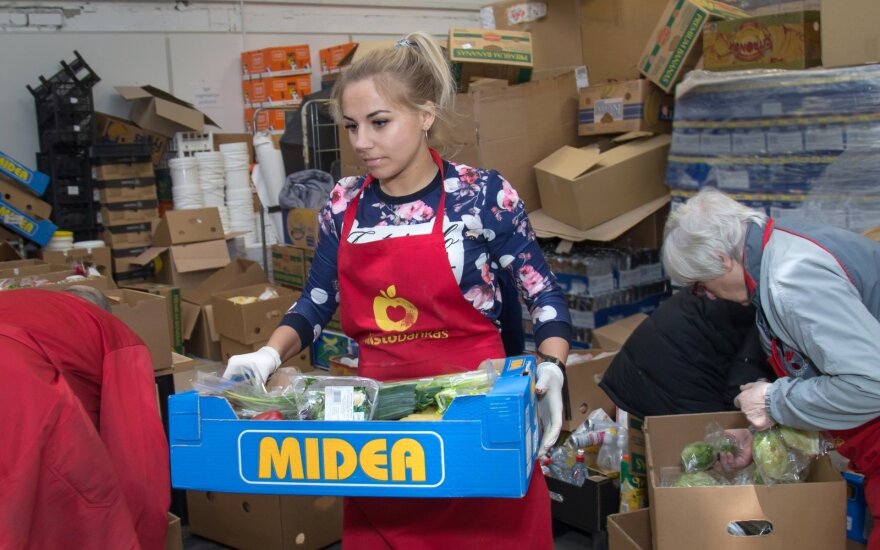 This is the value of food products donated during a Food Bank campaign, the organization said in a press release.
Organizers said the record-setting sum was due to increase in prices of the products that Lithuanians mainly donate to the campaign. As compared with earlier years, more money was paid for donated cereals, pasta, flour or oil.
Over 130,000 donations were collected during the two-day campaign in 72 cities and towns across the country.
It is prohibited to copy and republish the text of this publication without a written permission from UAB "BNS".
Sekite svarbiausias naujienas socialiniuose tinkluose!