aA
On Friday, 7 November, The Invisible Front started its US tour at Cinema Village theatre, downtown Manhattan, New York. A number of excellent reviews in a wide range of US news outlets have made it clear to the US audience that this is a film worthy of their attention.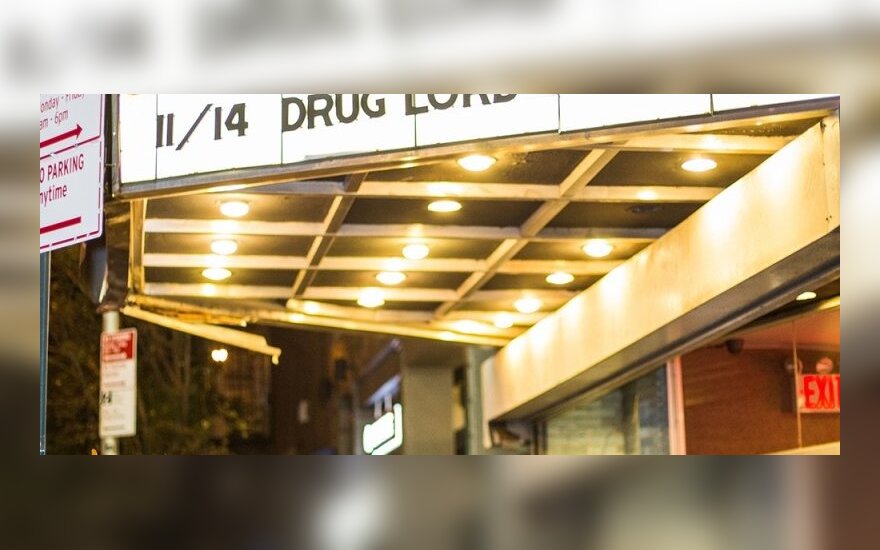 In several reviews the film has been lauded by American critics. The Hollywood Reporter describes the film as "Complete with a charismatic hero and touching love story at its core, The Invisible Front vividly succeeds in bringing this little-known historical saga to light." and that "it ultimately succeeds in its important goal of detailing an occupation that went on for decades, ending only with the dissolution of the Soviet Union in 1991."
Trust Movies welcomes the film as a valuable source of information: "Because most of us have heard so little about Lithuania - The Invisible Front should prove a welcome addition to our knowledge."
The Film Journal praises the team behind the film, stating that "in lesser hands, The Invisible Front could have quickly become a dreary history lesson. But the sharp storytelling, editing and fast-paced direction make it riveting and immediate."
New York Times emphasizes the idea of fight for independence and writes that, notwithstanding the fact that, at the time, neither US, nor anybody else came to the rescue of the Soviet-occupied Lithuania, the film "holds lessons for anyone trying to resist an overwhelming force."
The Epoch Times notes that The Invisible Front ties in to the present: "Ultimately, it is an inspiring film, but it is eerie just how directly it speaks to events unfolding in Ukraine." and continues to recommend it to a younger audience that "did not live through the Captive Nations era."
Nijole Brazenaite, Juozas Luksa's widow, attended as the Guest of Honour. Her appearance provided a vivid touch of the power of a nations struggle for independence. She watched the sold out premiere with a wide range of friends and industry people from New York City. At the end of the screening everybody in the audience lifted a rose they had been given at the beginning of the event as a homage to Nijole and her legacy.
Winner of the Audience Award at the international film festival "Kino pavasaris" in Vilnius, 2014, The Invisible Front will play in New York in forthcoming weeks at the Cinema Village. The filmmakers, Vincas Sruoginis, Jonas Ohman and Mark Johnston will tour with the film to Chicago on 14 November and Los Angeles on 21 November.