Lithuanian customs officers discovered old silver coins hidden in a book of horror stories, the Customs Department said on Thursday.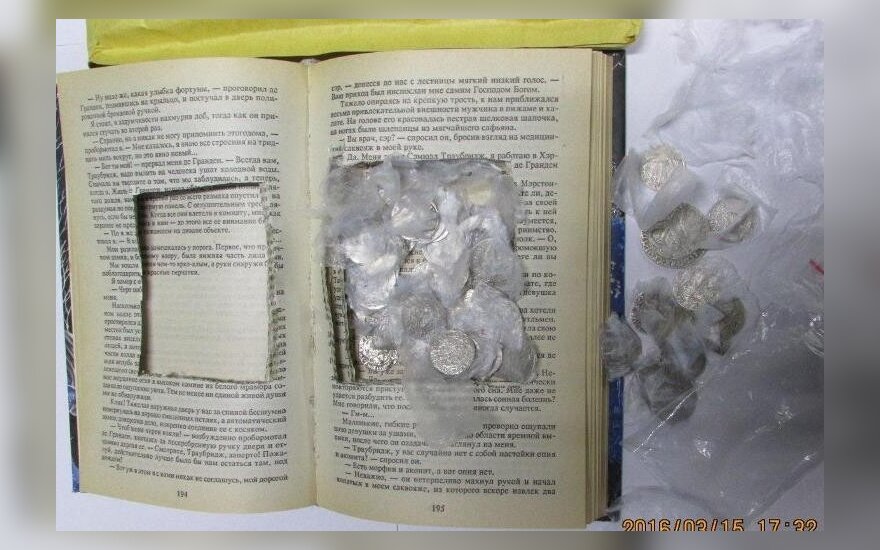 The parcel, which was mailed from Ukraine to Lithuania, raised suspicions to customs officers as it weighed too heavy to be a book. After opening the package, they found that the book, House of Horror, contained 68 sixteenth-century silver coins in a cavity made by cutting out pages. The coins are estimated to be worth over €13,000.
Some of the coins are believed to date back to the Polish–Lithuanian Commonwealth, while others are Old Russian coins – extremely thin coins made during times of silver shortage.
The coins and the book have been seized.
It is prohibited to copy and republish the text of this publication without a written permission from UAB "BNS".