Lithuanian young actress Aistė Diržiūtė is among a small group of recognized up-and-coming European performers who were honoured this year at the prestigious Berlinale Palast with the European Shooting Stars Award, the Lithuanian Film Centre informs.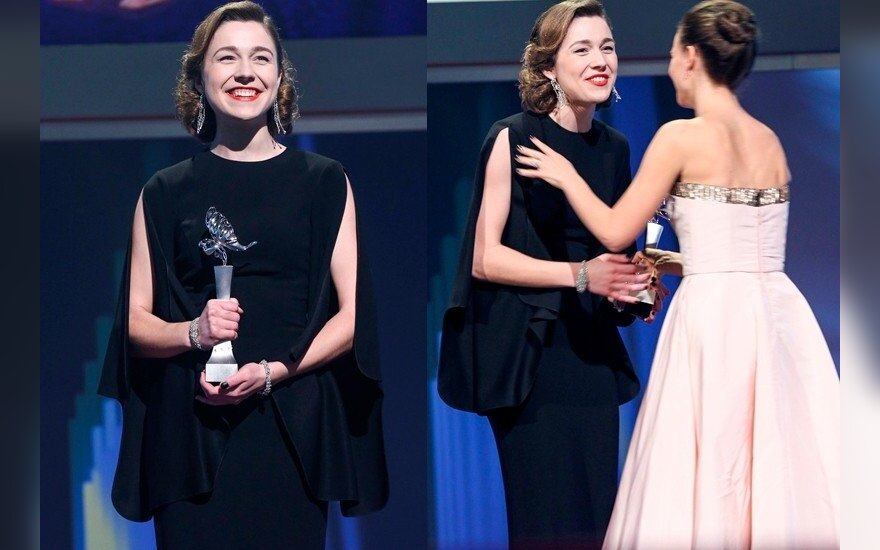 "The Award handed to me by Natalie Portman is in my hands, I am going home full of experiences and new friendships in my heart," Diržiūtė, 23, said. "The shiny part of the programme is over and now the real work and representation of Lithuania begins. I feel elevated and honoured, but there is much to do when I get home."
The internationally acclaimed actress presented every one of the ten up-and-coming performers with an individual Shooting Stars award, warmly offering her congratulations on their achievements - and future endeavours - in the European film industry, the Lithuanian Film Centre said.