Snowless Christmas, white Easter appears to be a new normal in Lithuania. Still, with a less than three weeks until the official summer kicks off in Lithuania, this morning many Lithuanians woke up feeling that it is the middle of winter.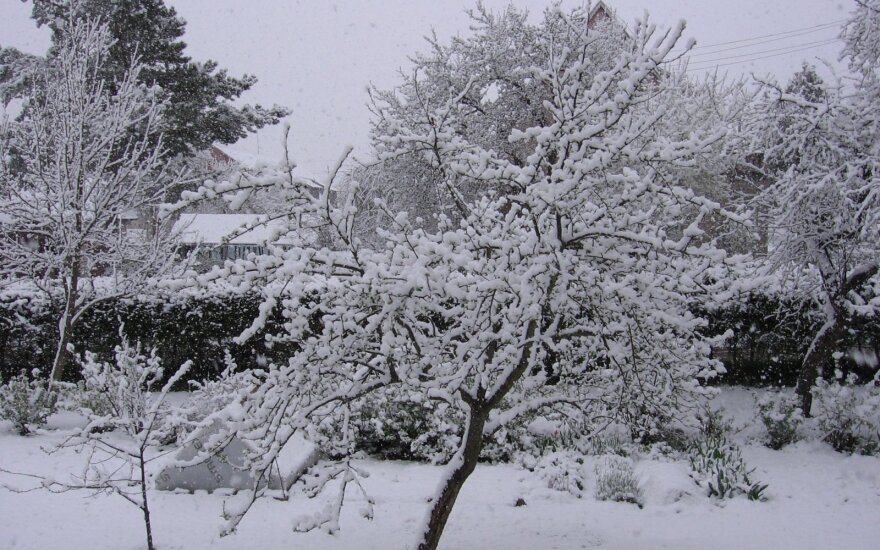 Perhaps the summer tiers could still wait for a week or two… or three? Wait until the summer. What do you think? See pictures sent by DELFI readers.
Temperatures are expected to dip slightly below zero in Lithuania in the coming nights and brief rain is possible during the days, the Hydrometeorological Service said, BNS informed.
On Wednesday, there is a chance of sleet and snow at night, with temperatures at between -1 and 0C. The mercury will rise to +6-+8C during the day, but some rain is in the forecast in many areas.
On Thursday, no significant precipitation is in the forecast for the night, with temperatures at between -2 and +1C. There is a chance of sporadic rain during the day, with temperatures at +7-+9C.
On Friday, the mercury will fall slightly below zero at night before going up to +10-+12C during the day. No frost is forecast for the weekend, with temperatures between +10 and +15C.