aA
Faina Kukliansky, chairwoman of the Jewish Community of Lithuania (JCL), on Friday voiced her indignation over remarks by the Homeland Union–Lithuanian Christian Democrats' (HU-LCD) presidential candidates about Jonas Noreika, a Lithuanian military officer accused by some of collaboration with the Nazis.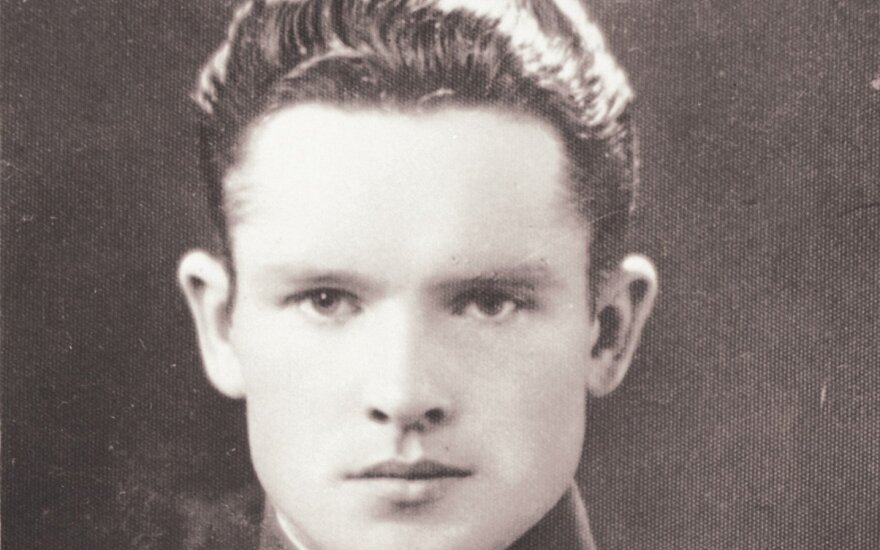 Both Ingrida Šimonytė and Vygaudas Ušackas said in their debate on Thursday evening that they would not take down a memorial plaque to Noreika, also known as Generolas Vėtra (General Storm).
"I wouldn't call for the removal of the memorial plaque," Šimonytė said.
"For me, Generolas Vėtra is a man who had to assume huge responsibility in very difficult times," she added.
Ušackas said Foreign Minister Linas Linkevičius, who a month ago called on authorities to take down the plaque, "should keep silent".
"Generolas Vėtra is a Lithuanian hero, a freedom fighter, and it is not for the foreign minister to judge him," he said.
The plaque was placed on the facade of the Wroblewski Library of the Lithuanian Academy of Sciences in central Vilnius to honor Noreika as a prominent member of the anti-Soviet resistance in Lithuania.
The JCL and some intellectuals demand the removal of the plaque honoring Noreika who, as head of Šiauliai County during the Nazi occupation period, signed documents on the establishment of a Jewish ghetto and on arrangements regarding Jewish property.
Those who oppose demands for the plague to be taken down underline that Noreika got involved into anti-Nazi activities during the war, was arrested by the Gestapo and sent to the Stutthof concentration camp. They also note Noreika's active involvement in the anti-Soviet underground resistance. The man was arrested by the Soviet authorities in March 1946 and executed a year later.
Kukliansky told BNS that Šimonytė and Ušackas "would be ashamed of their statements" if they knew the history of the Holocaust.
"I don't know if it is populism or patriotism that works here. The man may not have committed a crime, but he isn't a very respectable person if many people and many Jews suffered because of him," she said.
Kukliansky stressed that the Jews supported anti-Soviet resistance participants.
"But if there are people with stained reputation among them, they don't have to be worshiped. This misleads people," she said.
Around 90 percent of the Jewish population of around 200,000 were killed by German Nazis and their collaborators in Lithuania during the Holocaust.
It is prohibited to copy and republish the text of this publication without a written permission from UAB "BNS".
Sekite svarbiausias naujienas socialiniuose tinkluose!